everywhere we turn it seems like another person is coming down with the Swine Flu. we've been sick here, but thankfully it is not the flu! so not a whole lot of creative work happening this week.
yesterday we carved pumpkins. then i dried the seeds. the kids weren't too fond of eating them...but they did enjoy making pictures with them.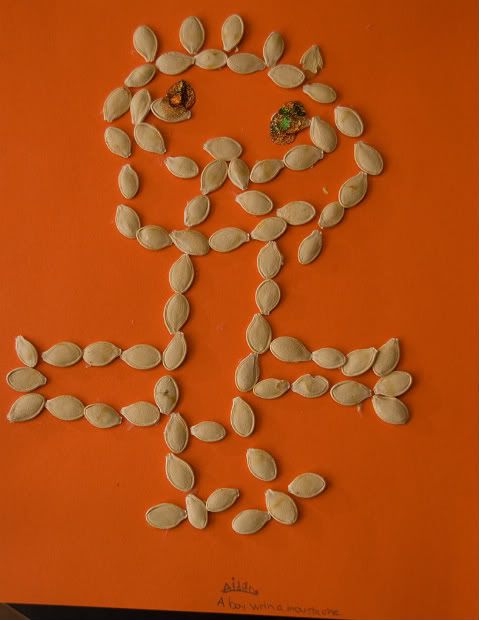 this is Aidan's. it is a "boy with a moustache".
i like how he used the glitter for the eyes.
i'll share Kiara's tomorrow. keep with the Halloween theme. and try to make up for a week without posts!