and on to October....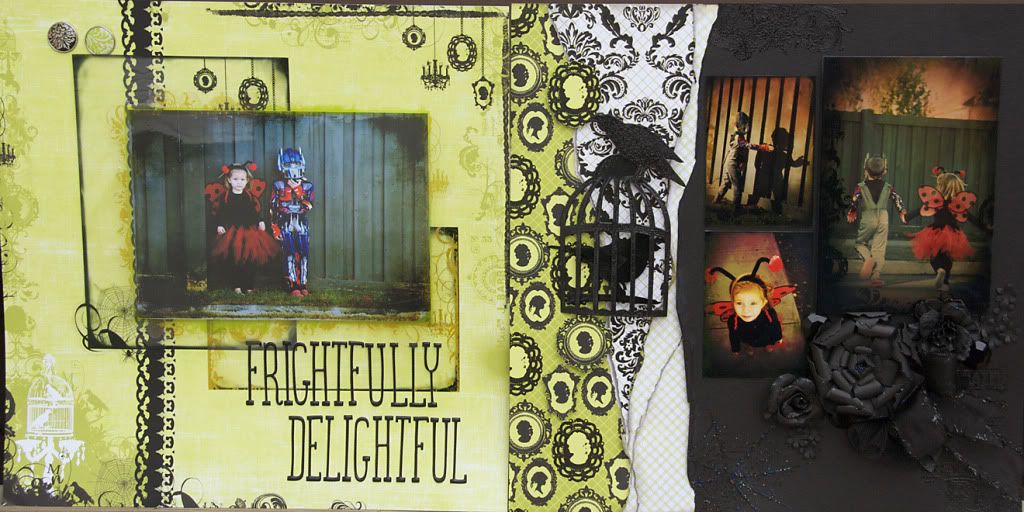 this will be the October Year in Review class. the technique will be flower making. 3 different types of flowers are on this layout. i also will review heat embossing, with a new twist! both techniques will be using one colour. black on black. always striking in whichever colour you choose. i hope you have seen the lovely "white" layout Jan posted at the store.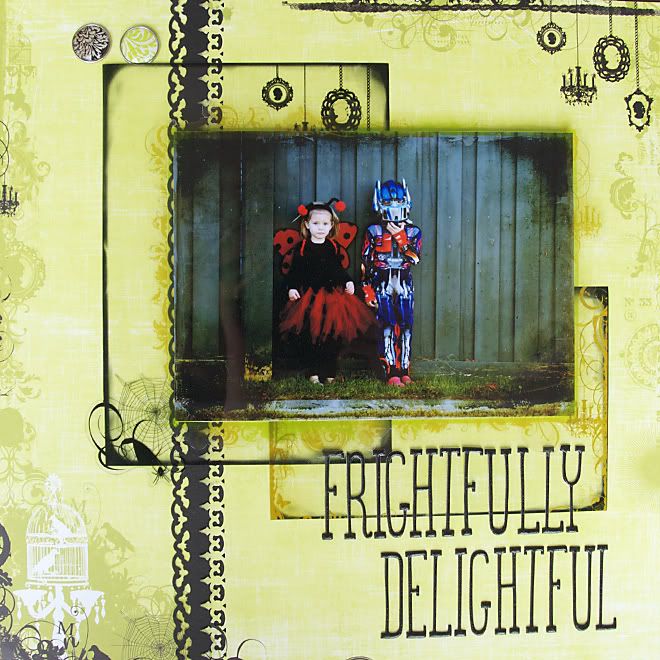 a very simple page. aren't those transparencies incredible?!
this one will take a bit of time to put together. lots of details. i'm excited to see how the ladies will configure their pages! i had fun with this one. my favourite part is the flowers. i saw some black glittered roses at Micheals and knew that i had to put some on this page. i thought i was so clever! then Pat reminded me of her
Urban DT page last year had a lovely purple rose
on it. i was not as original as i thought!! better luck next month....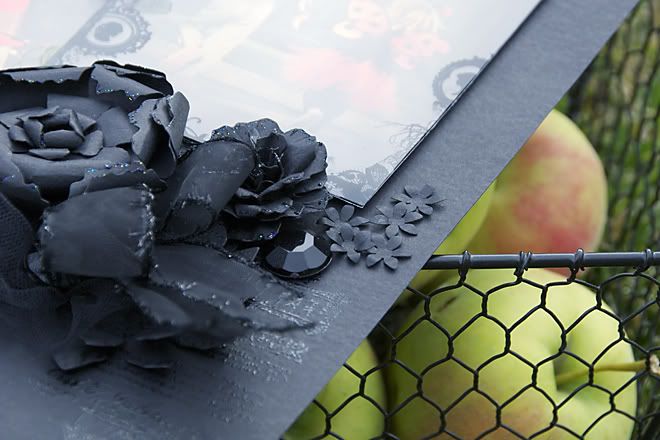 i had no idea it was so difficult to take photos of black paper! exposure and white balance are apparently critical? i'll have to figure out what i did wrong. this photo was easier to correct. and gives you a good idea how it looks close up.
i adjusted this differently. but you get a good idea of all the flower details.
i finished my Urban Scrapbook design team project and will post photos next week. while i was working away on mine, Kristian commented how amazing it looked. before you start to think "how humble of her to brag"...he was not looking at my project. i had just started trimming and playing with my design when he made this comment. he was talking about the papers that were spread out on my desk. yes. apparently the papers are so awesome that it fooled my own husband!
when i dropped it off i saw a few of the other projects. oh. my. goodness!! amazing. i wish i could say more....but my lips have to be sealed. just trust me when i say that they have to be seen in person. pictures simply will not be able to capture all the details.