one more day left in 2011.
when i was in grade three i recall writing stories about what the future would be like. if my memory is correct, the dates we often used were something like 2012 or 2025. at the time those dates were so far away and we all thought we would be soooo old! we would also no longer be driving cars....instead we would have personal flying space ships to visit other planets. and i can't forget the jets that would attach to our bodies so that we no longer needed to walk anywhere.
Aidan is chatting about some of the same things. as much as time passes, there is much that stays the same.
my first real scrapbook layout was actually an album i filled using photos from our first family vacation in 1996. Kristian and i rented a car and drove to Vancouver Island. i still think it is cute. every vacation we had was remembered in its own album. we only went on one major week long vacation each year, so it was easy. each time i created an album i invested in a few new tools. trying something new and different was as important as the pages that were completed. i also was never the type to include a lot of journaling. even back then. instead i found songs and poems that meant something to us at the time and wrote them out to correspond to my photos. all in all, the albums were kept simple.
my pages have become more complex and time consuming than they did when i started. they still tell more than the story in the photos. i still like to use new tools and techniques on nearly each page i complete. for the most part i have very few duplicated designs of my own pages. it is as much of the artistic process as it is documenting the special photos. i still do not add much journaling. i prefer to use a line from a song or poem in my title or page when i can find something appropriate. the big difference is that i kept the same type of technique or design in the entire album. now it is kept just to a single page. that design style began in 2004 when i started to put together a baby album for Aidan.
as much as things change, much still stays the same. the albums and pages may have changed...but the content that is meaningful and important is the same as it was originally.
i wonder if that will be something that changes in the future? will i decide to add more journaling and feel it is more important? one thing is for certain.....time will tell!
this will be my third year on the Urban Scrapbook Design Team. i feel like i have grown immensely as a scrapbooker since i started this design team. amazing what support, encouragement and shared ideas does for a person. before i joined the team i looked forward to checking out the display each month and guessing who did which layout. i still enjoy that part! back then, and now... i find it neat that each person has a specific type of style that sets them apart from the next person.
this year the theme is to base the layout on our interpretation of a provided
sketch
.
and....
the challenge to use
ONE
photo this month. next month will be TWO. which means December will require TWELVE. yikes!
i didn't think to scan the sketch and include it here. i'll have to remember to do that next month.
the pine cones and roses were both created using Tim Holtz Tattered Pine Cone die. the roses were made larger by adding two layers of medium sized flowers from the Tattered Florals die. i love that pine cone die!!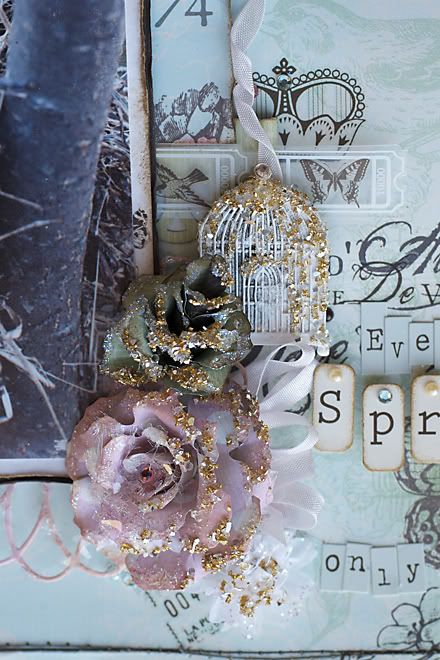 you can even double up the pine cone die cut to make a larger pine cone. i think it is too bulky for a scrapbook layout. which says a lot, because my layouts tend to be very bulky and lumpy!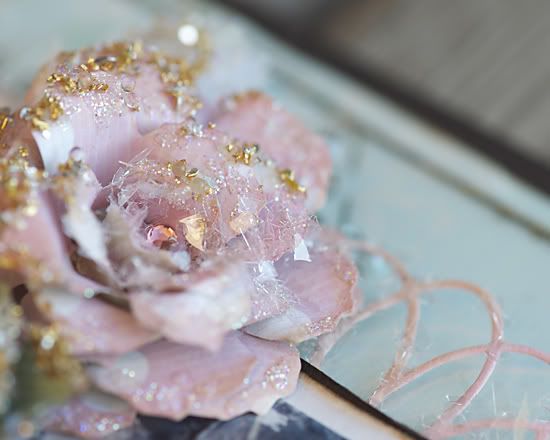 and i have another new embellishment addiction. sigh. just before Christmas Urban was selling various types of German glass glitter. the stuff is fantastic! i snagged a bottle of clear glass and one that had mixed gold and silver. it was that latter bottle that had the biggest surprise for me. thank you Jaslyn!! it has some glitter and micro beads on various sizes.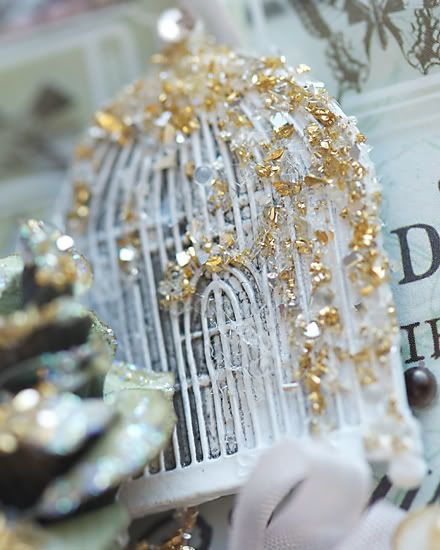 and so i used bits from both jars on this layout. seriously i could not stop adding the glitter! if the kids had stood still long enough, they probably would have been the next victim of my creativity!!
now all i want is more metallic colours in that kind of mix. or could i use my alcohol inks....
we would love to see the designs you create if you purchase the monthly kit. join us in the fun!!
until then,
i want to wish you a
Happy New Year
! may 2012 hold a multitude of blessings and amazing memories for each of you.