what a crazy week! last week i made about 30 cards - notecard size. then i made some boxes to hold the cards. this week i gave them away. it helped that i made 7 cards in each design. it cut down the time it takes to design them.
these were my favourite. it was not as quick as the other cards. the easy part was that it came designed as a kit from the Silhouette store.
confession: it was the last card i made for the gifts. after they were done, i was kicking myself for not having started out using my Cameo to make the others. it was fun to think of simple designs. but sometimes it is handy to have had someone else plan the design...and then you can just copy it!!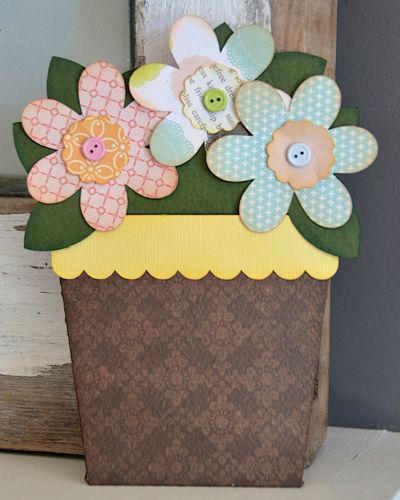 this was one version.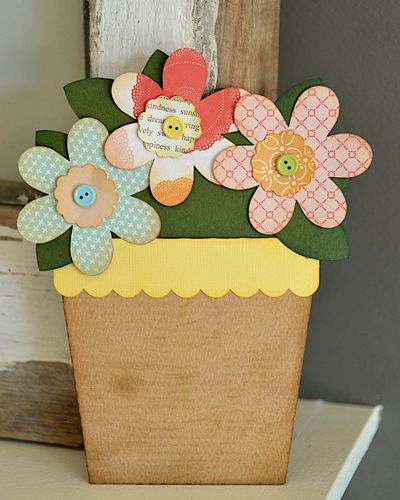 and this was the other version.
the little buttons are mini-brads. i remember buying them for pages when the kids were super small and i don't think i have used a single one in the past 5 years. they were perfect for these flower centres.
i added a piece of white paper to the back so that they can add a greeting.
i used a combination of the knife tool and internal offset tool to cut out the perfect size. i'm so glad that i thought to try this! i need to do this kind of design alteration more often....so much faster than measuring and slicing each individual piece.
they have at least 5 pages of
card kits
. click
here
to take a peak. or type "card kit" to do a search.
gift box - circles by A Little Hut: Design ID #27342
this is the box that they were put into. i didn't take photos of them after they were done.
i'm happy to say that everyone was happy to have received the gifts. each Wednesday night from September to April, i lead a group of preschoolers for an
Awana
club at our church. we have almost 40 of them in total and it is the craziest hour and a half of my week. i organize a group of 7 other leaders to assist me in keeping these kids entertained and happy. if even one of the leaders is missing, we totally notice it. as crazy as the night gets, we manage to have a lot of fun together. we had a fabulous team this year. they rarely - if ever - missed a night and showed a ton of enthusiasm even if they had a horrible day. these 7 ladies were the ones who were given these note card collections. we are all happy for a break and to have our Wednesday nights open again. however, i will miss my regular interactions with them. sometimes they made me laugh until it hurt!!