enjoying the little moments that life has to offer....like little cuddles from my little girl while we waited for the parade to start.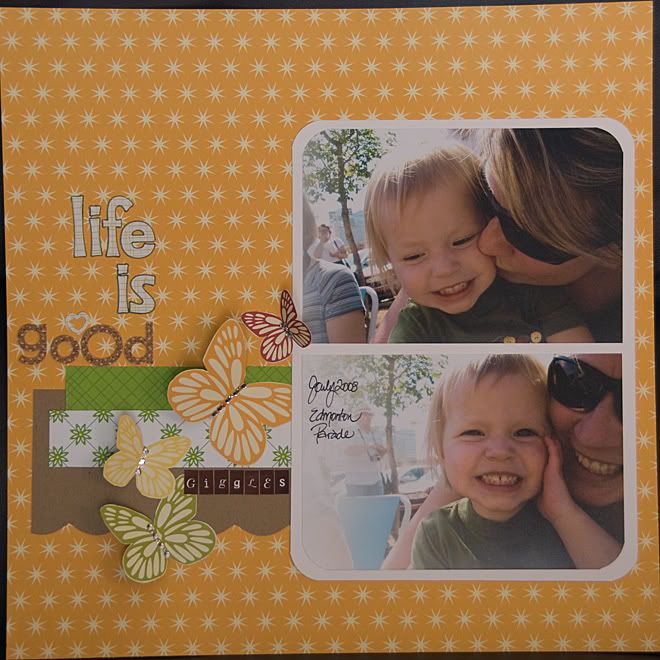 paper is by Jillibean Soup. i have been waiting to dig into these....yay for finally getting that opportunity!!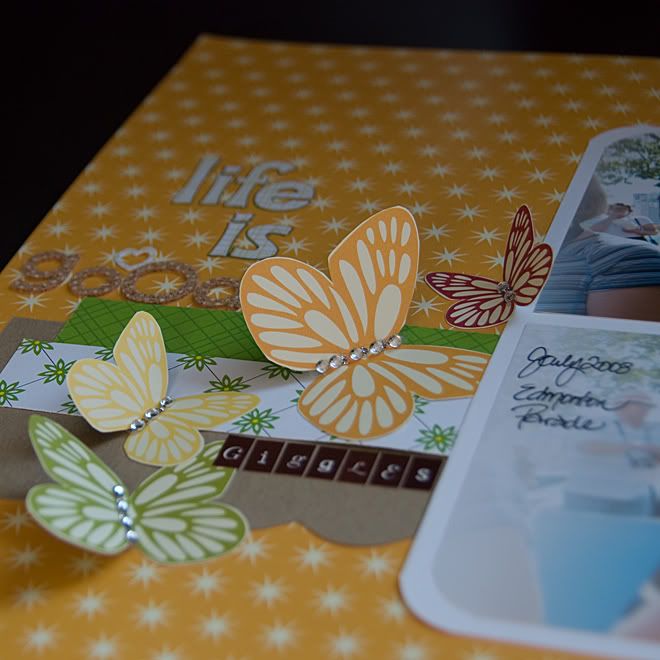 i've seen this technique for butterflies in a few places lately. now i know why they are all over the place! so simple, so pretty and eye-catching.