i had some fun scrapping the
other night
.
here is one of the layouts that resulted from my evening of play!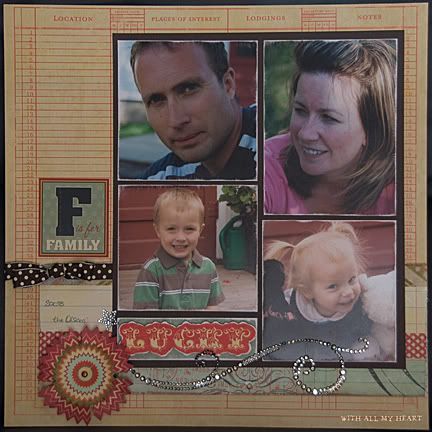 i wanted to try something simple. using more than one photo. i love how it just all worked out together! not sure if that bling was a good choice....but once that stuff is attached, that is it! i did LOVE the ribbon here. perhaps because it balanced out the bling? the papers were CollagePress. the sticker is 7gypsies.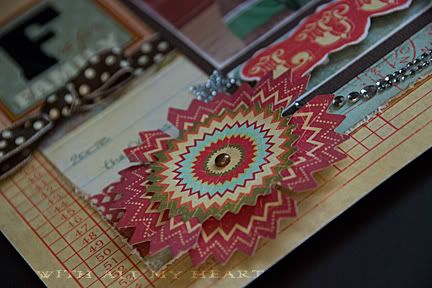 i had to try something different with this starburst. kinda funky. not too tricky either!
well, off to figure out how to arrange our day....my little girl had trouble getting to sleep last night and not much difficulty in waking up early. we have an important appointment in the middle of the afternoon. somehow need to keep her from killing the rest of us, while we get her in happy shape in time....wish me luck! maybe it will involve an early nap...and some daytime scrapping for me? hmmmm.....