back to posting photos of my mini-album.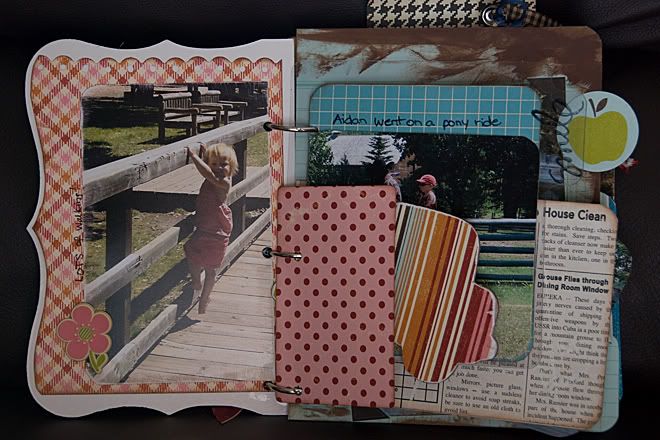 the cover used a few different products. i LOVE those little handles from 7gypsies. very fun!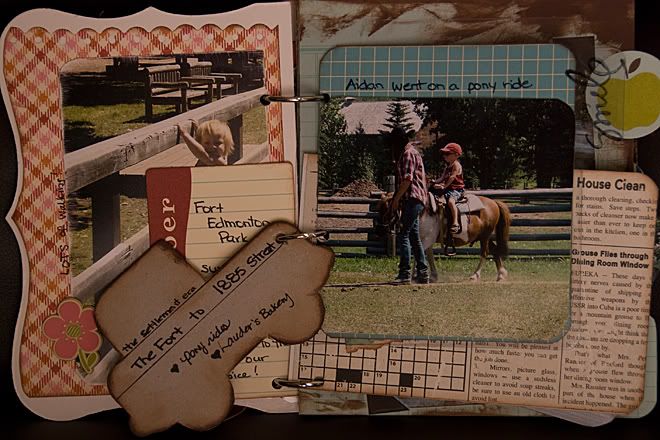 one tip when making a mini:
if you want simple and quick....stick to one paper line....matching papers with embellies and possibly even letters. the more variety of supplies, it can easily become overwhelming.
for myself i varied the shapes of the pages. using leftovers or pieces of other albums. i wanted the "slapped together" look.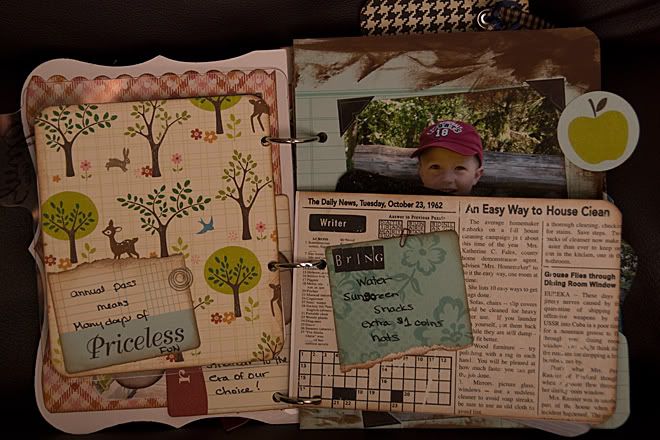 i have been hoarding many of these October Afternoon "Hometown" papers.
nice to finally see them getting used. 12 months later.....lol! a good lesson for me.