here are some more pages...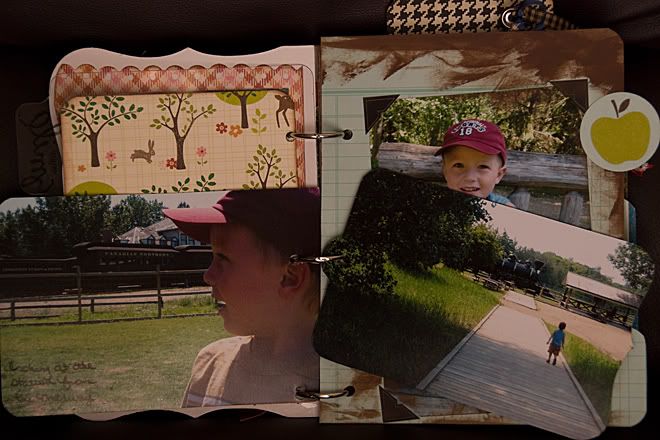 i like the look of a single photo taking up an entire page like this.
and my goodness! this was last year. he looks so much younger here.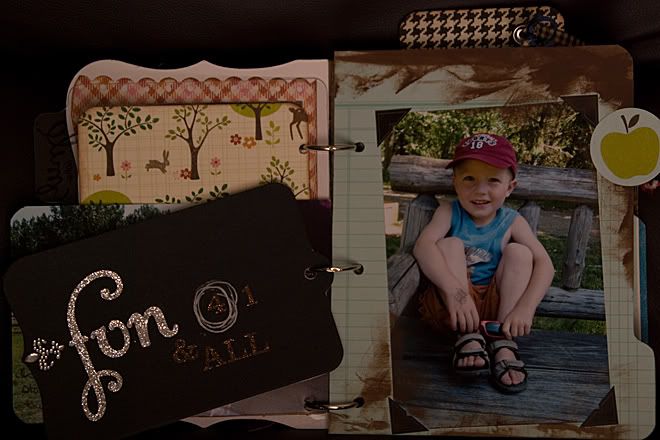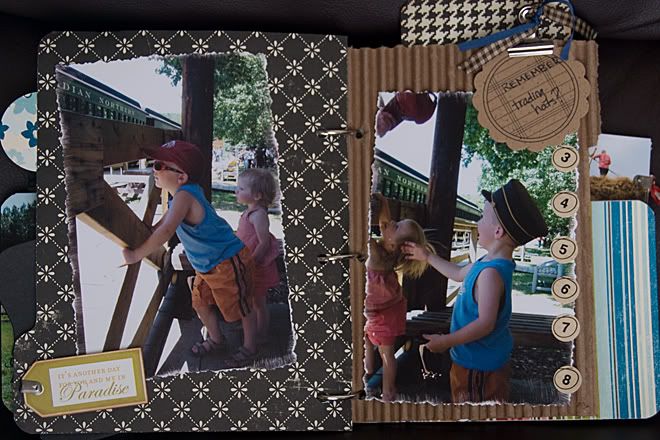 some of the train conductors were amazing with the kids. patience. great sense of humour. the train will sit for 15 minutes before it leaves each station. instead of sitting on the hot train, we waited in the shade. the kids (and i!) were thrilled to have one of the conductors come to say hello and then let the kids wear his hat. with great humour he also wore theirs too. one of those times when i was laughing too much to focus on getting a good photo of the situation.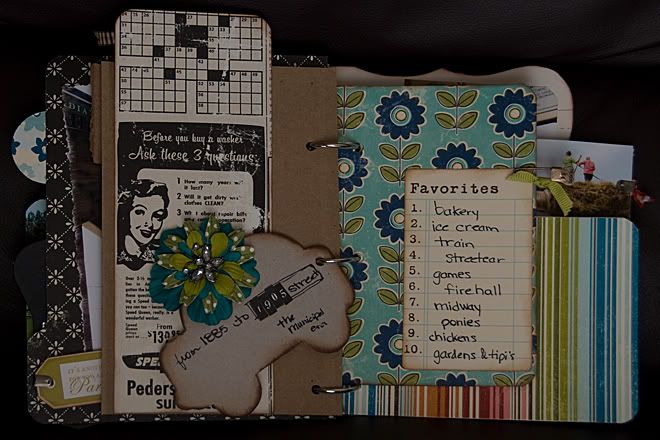 i had Aidan help me with the list. he could have gone on to 20 favourites.
oh, and i messed up with my dates....so i used MakingMemories letter stickers to cover my goof. as a result i loved the new look. sooo nice when that happens!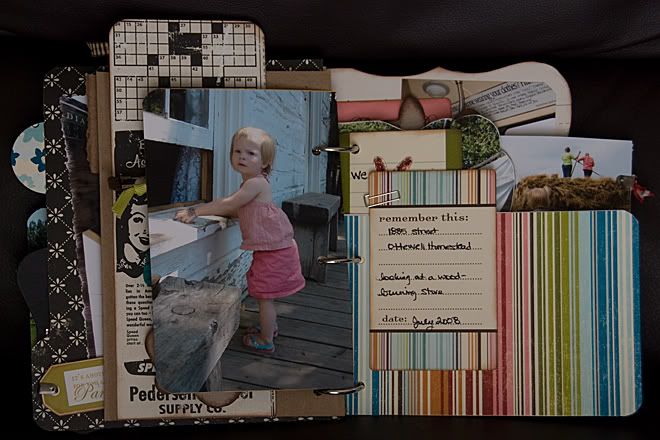 dear girl. she had a lot of fun! those little flip-flops were killing her feet by the end of the day. she could barely walk. at the beginning of the summer i brought the stroller for her. most of the time i ended up pushing it empty. by this time i left it in the car because it was more of a hassle than a help. it all added to one tired mommy who had to carry the sore and tired girl. she was a trooper.
i love the memories the photos and little journaling bits do to help jog our memory of the fun days.