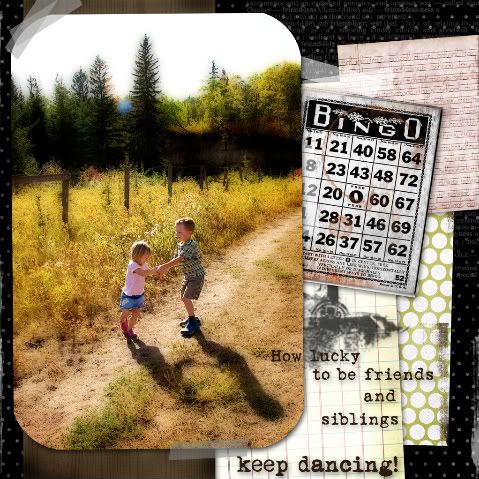 i took the kids out for a country drive last week. at our last house i had lots of favourite photo spots. i figured it was time to start checking out new ones. nearby! have i ever mentioned that my babies are good sports and are willing subjects?
i also had some free time this morning. yesterday was an ultra stressful day for me. some days it just sucks being the momma. all the same, it was nothing major...just stress. stress is never much fun. it was nice to sit back with a yummy coffee and play around in PSE. try some new things.
after the craziness of last week, i took some time to create some new layouts on the weekend. a mini-album class helped kick-start that. it was a memorable afternoon. Kiara and i worked away on our own projects, listening to i-tunes. while Aidan and daddy played some Lego StarWars on the wii. i think this was the first time we were able to hang out with our kids, and have them old enough to enjoy doing what we wanted. i guess it was a tiny glimpse of the near future?
yay!!