we are enjoying a

wonderful holiday

in our home. we are all so thankful for our good health and awesome spirits.
Aidan woke up this morning and was completely thrilled with how the living room looked with the fully lit tree and filled stockings. he said, "Mom, you just have to come and see it!!!"
it was a beautiful sight. too bad we can't look at that every morning! then i'm reminded it would lose it's uniqueness and be less special if that were the case.
another incredible site was the view this morning. it has been snowing for weeks now. there are loads of snow piled everywhere you look. but this morning the entire surface was covered with a really thick hoar frost.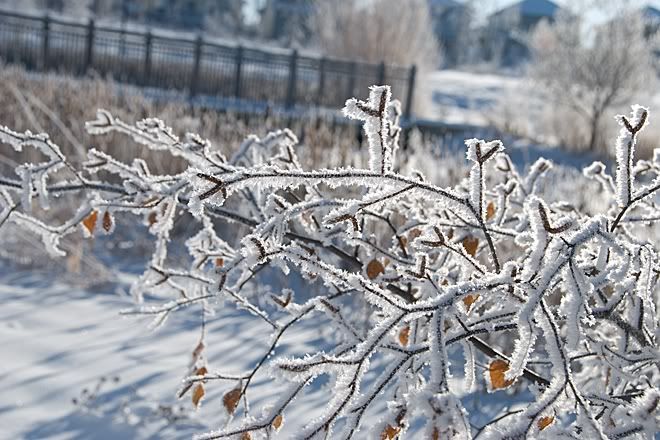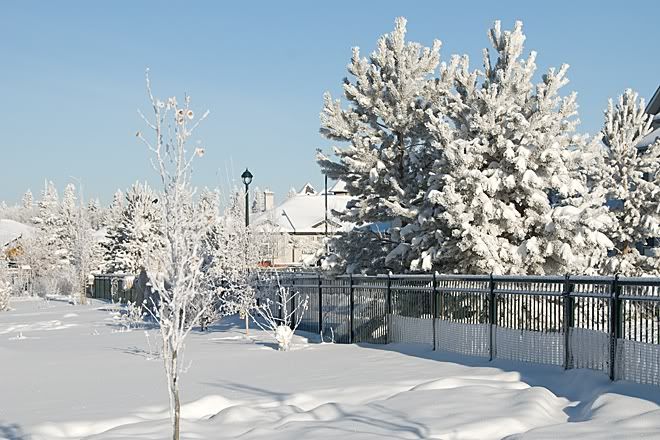 Aidan was given his own point and shoot camera this year. he was pretty excited over it. the two of us went on a photo walk to capture the frost.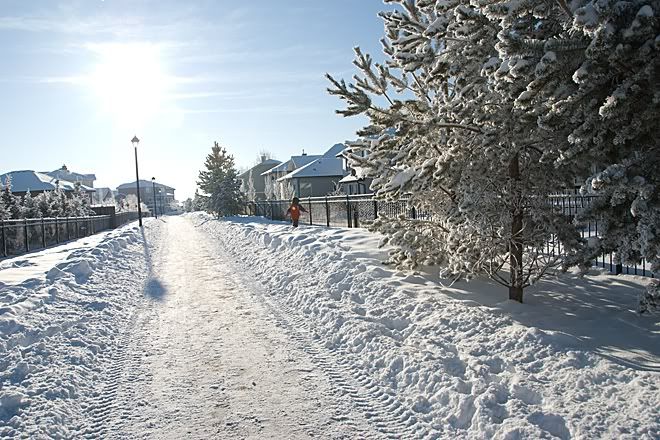 i regretted not bringing my macro lens by the time we got down to the pond. it was a unique site, with piles of snowflakes scattered across the surface of the scraped ice. my regular lens didn't do too badly.
i cropped this image down, and added a festive border. because i could.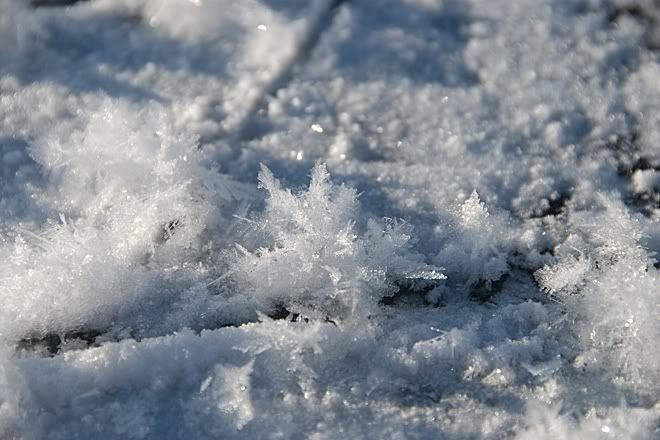 this one was not cropped at all.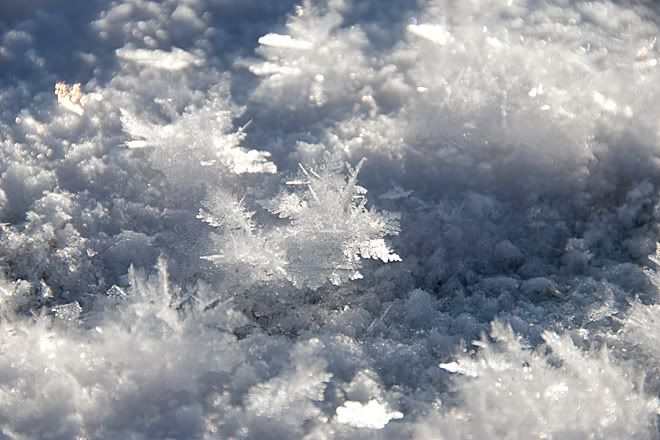 neither was this one.
aren't those snowflakes incredible?
i hope that you are enjoying your Christmas. Merry Christmas!!!