my new class is available for registration at
Urban Scrapbook
.
the
last Saturday morning in March
is the day to come out and create a fun layout!
this is the layout class that i was referring to when i mentioned that it reminded Kristian of a circus or party. it was designed to bring some cheer to the month of March. hopefully it will inspire people to take some fun photos this month. whether they are outside or inside
the 12 classes for the year were designed with having an entire year scrapbooked into one album, as a review for the year. an opporunity to take each month at a time and have something to show for it in December. the bonus is that each month also features a new technique. as well, there is never a forced title for each layout. for those that want to simply learn a new technique and sign up for the months that interest them there is variety to fit a layout in to whatever month or theme they want. one of the ladies signed up for the year had asked if it would work for a birthday theme. oh yeah! i think it would also be great for BBQ or Cananda Day.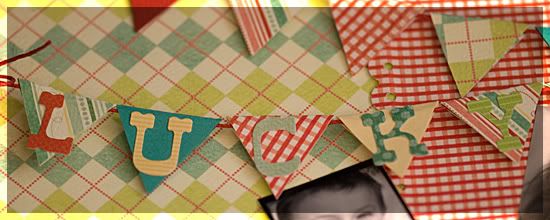 for myself, i chose to use the word "lucky". it does have some reference to March....in terms of St. Patricks Day....and the "luck o' the Irish". i used it to describe my relationship with my children. they keep me laughing....whether i want to or not!
however, i am lucky to be in this position. the ladies who i work for and own the store make it so easy to do these classes. they have been encouraging and really challenging me to do my best work. i've had enough jobs to know how lucky i am to be where i am at.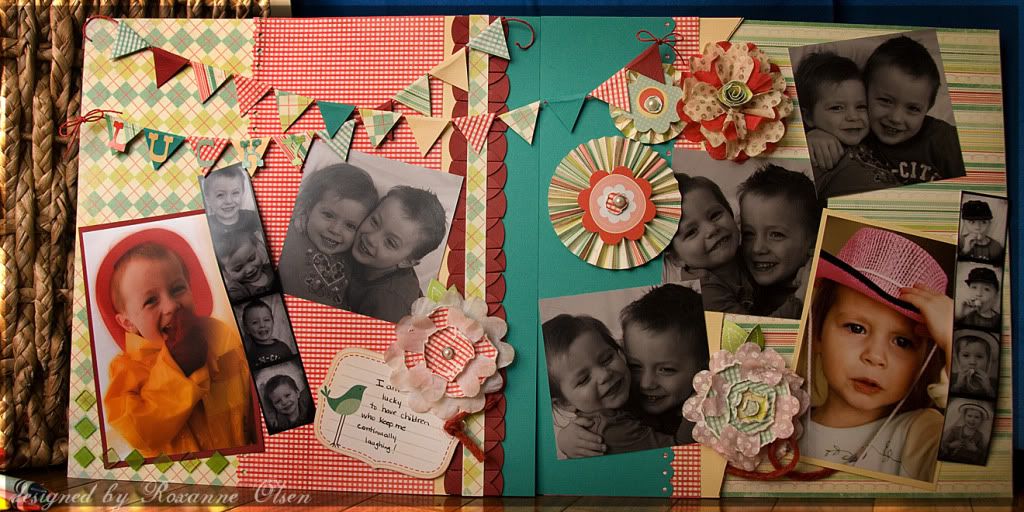 here is the 2 page layout!
My Mind's Eye....another favourite company of mine. there are also some linen flowers from Bella Blvd. a few times from Harmonie (a Canadian company!).
March is the end of winter - at least we hope! - here in Alberta. there is usually piles of snow still frozen to the ground. the days are longer and often more sunny. if you look at the sky it feels warm and spring-like. however the temperature is still too cold for spring. it is almost like a cruel joke at times when we enjoy melting snow and above freezing temperatures on Monday, but we have 5 more centimetres of snow on the ground on Friday of the same week. no tulips or pokes of green grass here.
if you are lucky to get out and get some fun photos of the melting snow or first signs of spring then do it! and showcase them in a fun and colourful layout. take the 'blah' out of March and remind yourself of the fun and exciting changes around the corner.
jazz up these plain linen flowers. make a rosette flower. add a banner.
after i finished the layout all i have wanted to do was make larger rosettes and banners to hang on my walls. i'm ready to welcome spring!!
and i will.
after i finish my next layout for the Urban DT. did you check out the
layouts from the team this past month
? they are filled with inspiration and new ideas to try!