oh yeah!
i really should check to see how many times i mention
Wilna's
name on my blogs. i think i am having an amazing year. so is Wilna. in a really big way!! recently she started designing digital kits for 2Peas. the first one was awesome, i did not think she could improve on it. i was wrong. i have loved her hearts for the longest time. this time she added in some cute little feathered friends.
every once in awhile she will have a giveaway. last week she had a giveaway for two of her digital quick pages. and i WON!! the embarrassing part was that i somehow missed reading the day she announced the winners....like seriously, how did that happen?
it was tough to choose. after much thought, i chose #1.
the design was done. just had to drop in a photo.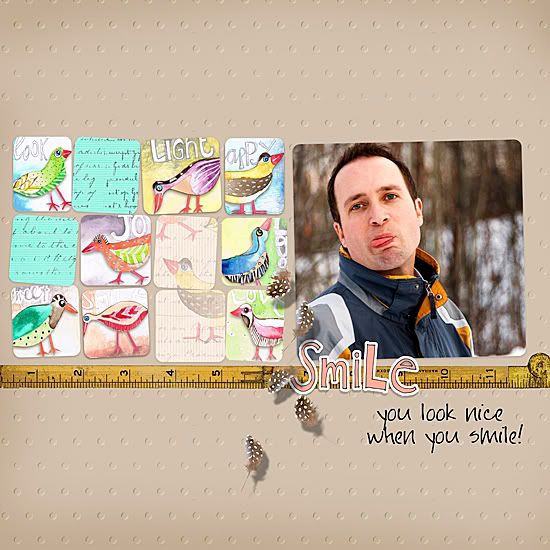 my dear sweet husband.
the perfect page for such a photo!
Thank You Wilna!
another clever idea...
another scrapbooker took one of Wilna's pre-made mini album kits and turned the pages into
cards.
added to my list of "must try that at home".
so many cool creative ideas i've come across lately. isn't it amazing how you think one day that you have seen it all....then bam! you come across several more amazing techniques. this is the best hobby ever!!
i felt sad today. know why? i realized that i would be spending tomorrow night at home. not working at Urban. the first Friday off in 3 weeks. i know Kristian will be happy not to rush home from work. but i will miss the camaraderie from the staff and customers. is that not great?! then i felt sad and happy at the same time. i am lucky.