here is the page i made for
Urban's
March DT.
lots of Basic Grey's products from their Origins line. lots of possibilities.
check out what the other DT members created.
i love how our different styles and approaches make the pages so different. love it!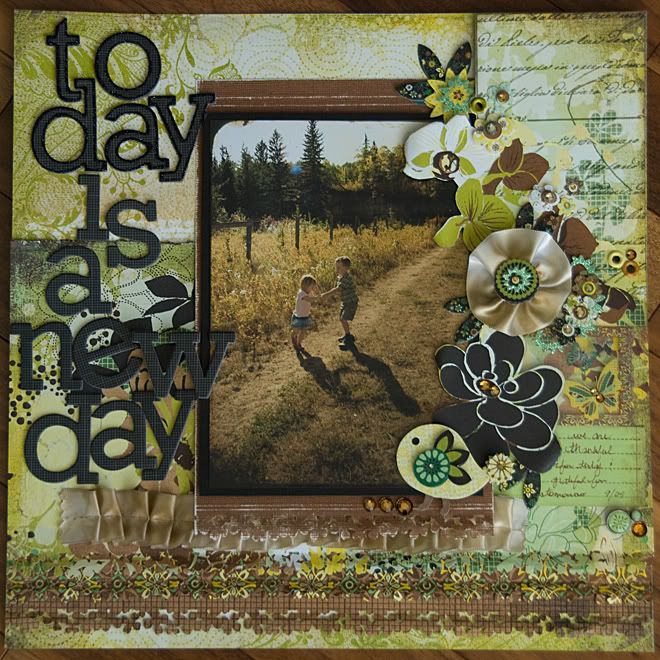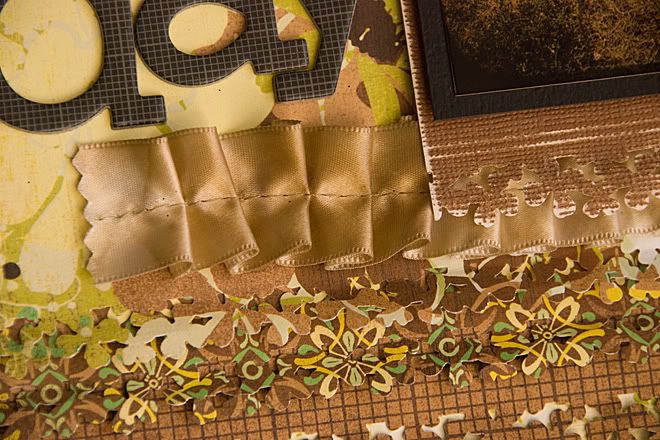 we had a length of white ribbon. i sewed a single straight stitch with my sewing machine and pleated it as i went. then i used some glimmer mist to change the colour. caramel apple was the perfect colour.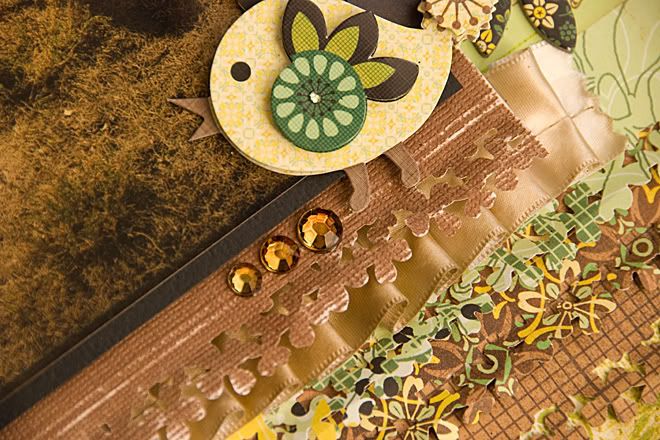 since i was in the mood to change colours....i also used some alcohol ink to change the tone of the rhinestones...they were more on the green side, but some caramel ink brought out a golden colour.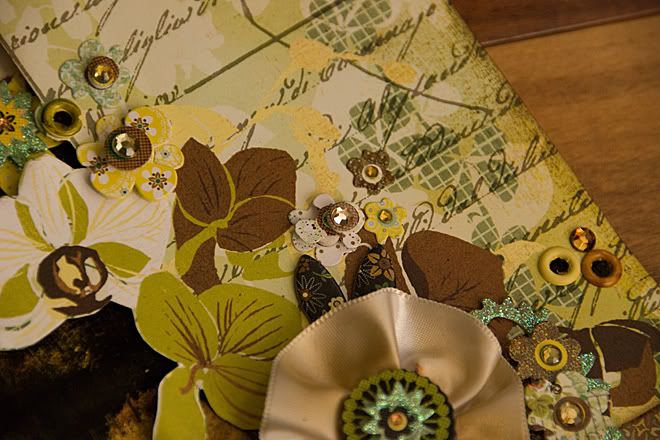 and changed some of the eyelets as well. the colour didn't take to the painted metal as well, but it did make it look more aged. you can also see that i used more of the ribbon to make a flower and dyed that as well.
my journal diecut was small and two pieced. i used pop dots to "float" the butterflies and lined the acrylic overlay up with the cardstock base.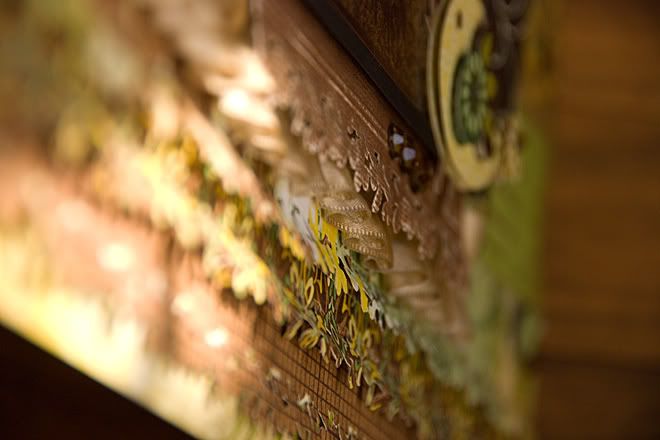 edge punches are my go to tool these days. slightly addicted i would say. i offset the punched edges and curled them under to add more dimension. it is a new punch by Martha Stewart called Hydrangea. it seemed like it was made to match some of the flowers in the papers.
in case you are wondering....last year i had bought some of Basic Grey chipboard. i found that i needed to add extra adhesive. same situation with a lot of the American Crafts letters. not this time. at one point i tried to move a letter or a word while i was working. did not happen. it was stuck! i am curious to see how they will do hanging upright at the store for a month. if you have a set, then don't stick them down until you are sure of where you want those babies!!
the store also makes extra kits and sells them at a great price. go get yours! we've had enough snow around here to make us forget what green looks like. this kit will inspire you to remember the green grass that will soon be growing.