i am such a procrastinator at times!
Kiara had her last day of playschool on Friday. i knew i did not have Thursday evening to finish her teachers' gift. i was impressed that i was on top of things enough to actually make her something! i was also proud of myself for getting it done ahead of time.
then i remembered there was a teacher assistant. in my defence, since April there has not been a consistent assistant in her classroom. a story in itself. sigh.
THEN i realized i had not made a card to accompany the gift. awesome. enter Friday morning.
this was paper i had left over from a card class last spring. i pulled it out because i did not give myself enough time to think of coordinating new papers!
standard card size. used my Martha Stewart punch around the page set. added some ink along the edges.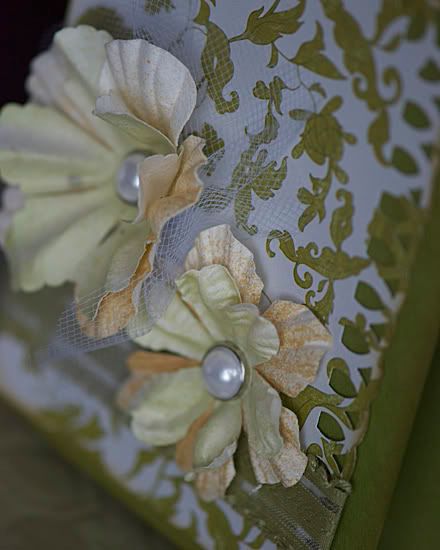 i misted 2 plain white Prima flowers with Sweet Clover TA glimmer mist. the bottom 2 were also plain white, but misted with Spun Sugar SmoochSpritz. one of my new faves is tulle. i use it whenever it looks appropriate!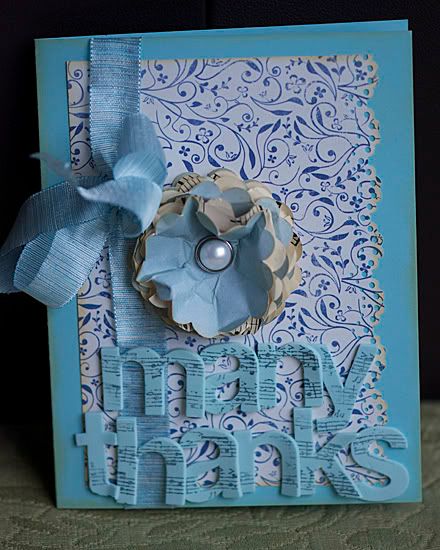 this time i decided to stamp the AC Thickers with my newest Glitz stamp. music notes! it was also the one on my acrylic block at the time....left from my class the night before.
i was very relieved when the assistant who got this card was the same one who has done musical activities with the class. appropriate. lucky!
i'm not sure if the ribbon was part of a kit we got form Urban. or maybe as part of another kit i purchased. i am usually really good at remembering what ribbon i'm buying and why i fell in love with it. or what project/paper it was meant to be used with. this one? had to be in a kit! but i think Urban has several colour variations of this one. i really like it. apparently i will HAVE to have more! haha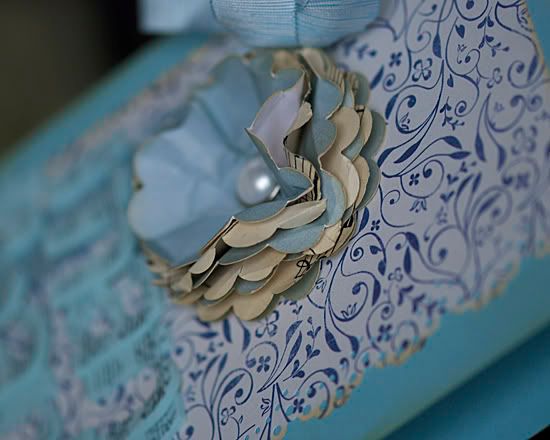 the flower was punched from music paper and cardstock using my EKSuccess scalloped circle punch. i inked the edges. then scrunched each layer individually because i did not want each layer to have the same folds. funny how i can still be so picky in a rush! i've seen this type of flower on several layouts lately. finally i had my time to try it!
i just recently attended a
Stella & Dot
jewelry party. i was amazed i actually knew how to make the fabric flowers that they have to accompany their necklaces. they also double (or triple?!) as hair barrettes and pins.
Pat posted on the
Urban Scrapbook blog
that she is thinking of putting together a "flower" class. there are sooo many awesome flower techniques out there. add a comment on their blog or call the store if you are interested.
Kiara also loves to make cards. i wish i had taken photos of hers. drat!
last week she totally surprised me by cutting a spiral out of a scrap of paper she had cut from a large sheet of paper. i had no clue she was so talented with the scissors! i showed her how she can make a flower from the spiral. then she promptly cut several more and requested more flowers. as long as she is not cutting hair, camera straps or anything else inappropriate.....it's a good thing!
here are some photos of the gift we decided to give Kiara's teacher.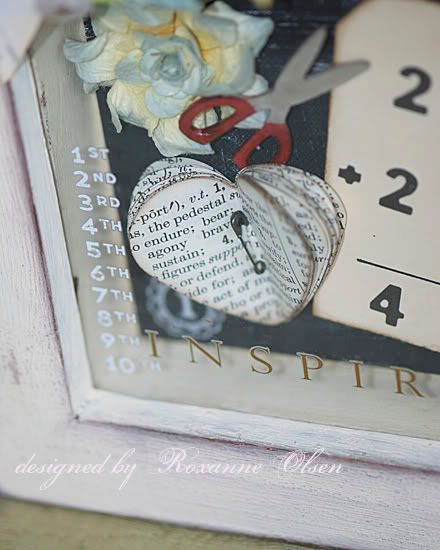 the scissors were inked, then covered in diamond glaze. they're from the Maya Road Sew Cute chipboard set.
the heart is the same i made for my 7Gypsies photo frame. heart punch my Marvy Uchida. then poked some holes to attach the cute pin.
rub-ons were some old ones i had been hoarding. "inspiring" was from Crate Paper circa 2007. it was the last word i had from that set! the white ones are Basic Grey....probably also 2007. they were designed to help with labelling photos or journaling. i can't believe i hadn't used them before. it is really not a good idea to save your rub-ons....they don't store well. at least for me.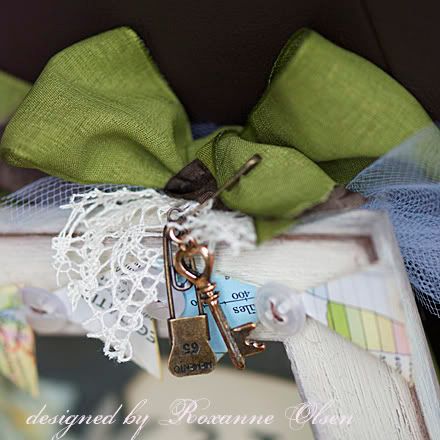 the key was part of a package i bought at WalMart or Michaels last year. it was shiny silver. BUT i sanded parts of it with my Basic Grey file set. then i added caramel and latte alcohol inks. i love the little heart in the centre of the key.
here is the finished gift.
the banner was made from an old school atlas.
the frame itself was inspired by the new
Fancy Pants roadshow paper
. i loved how it looked like a framed chalkboard tablet. i painted the frame to make it look vintage. sanded. inked.
when i was done...i thought how neat they would look with just a set of 3 or 4 or 6 or 9 of them grouped together. but simple. just the painted frame. simple paper interior. each framing something different. great for a beach or memorabilia. Kiara needs some decor in her room. maybe this is the answer.
here is a very tiny sneak peak at my next class. it isn't posted yet. but it will be taking place at the end of June. i know i say this every month. BUT i had so much fun putting this one together. my challenge was to make it more masculine. no flowers. grungy. the last layout was ultra feminine. lots of flowers. butterflies. ribbon. pearls. this is a complete opposite!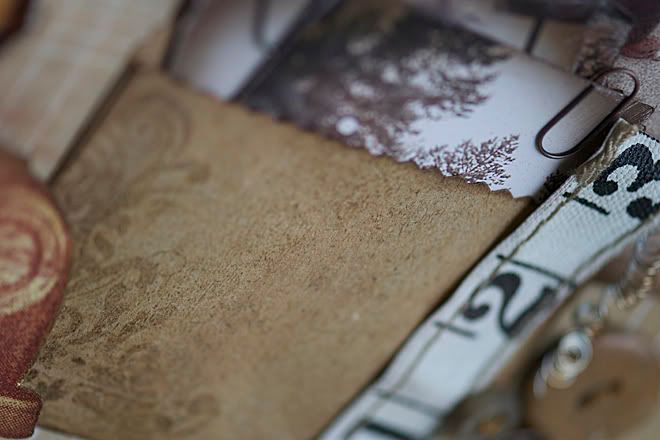 in the end i managed to include NINE photos.
it also shows how you don't have to allow a theme paper to determine the theme of your layout. one of the papers is masculine, vintage and all about cars. i chose to emphasize the masculine and vintage. there is not a single car photo on my layout. one of my regular students is married to a fellow who loves cars. i am excited to see how hers will look with the car photos attached. hopefully her husband will also be impressed!
oh my goodness.
i have been busy.
back to work on another project.
can't wait to share this one with you!