my hands have been pretty busy these days!
my next class is a gift set for a special teacher. it was designed for moms to take with their kids. i'm really looking forward to teaching it.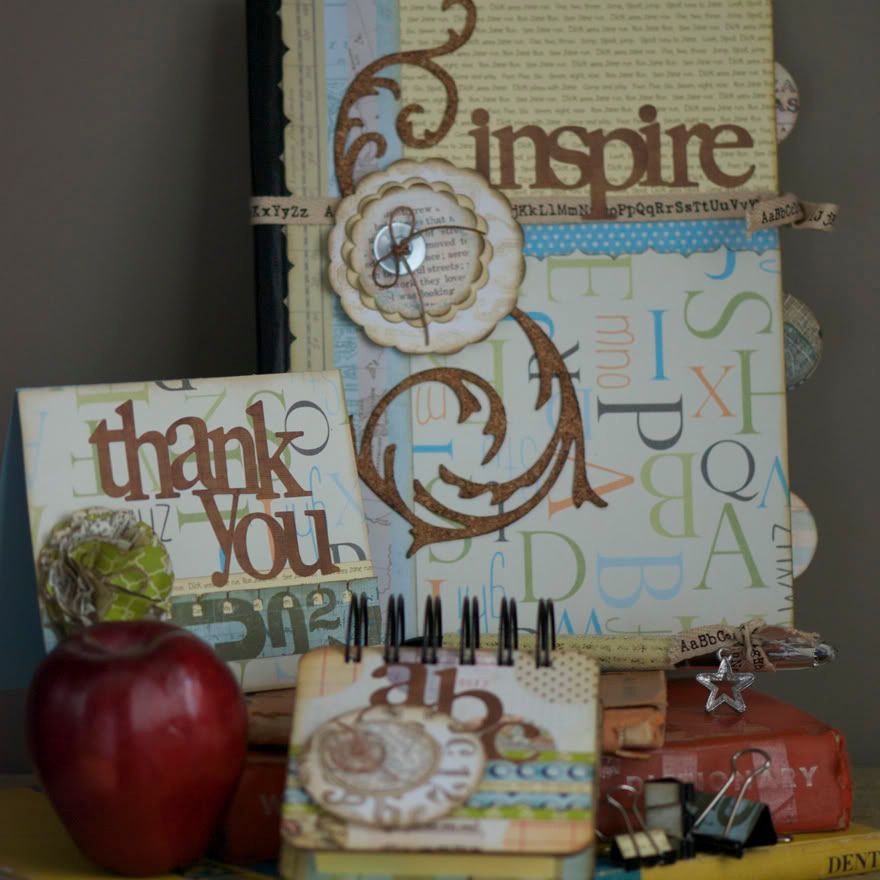 all parts of the set coordinate. however it would not need to be given to the same teacher! i also tried to make it as gender neutral as possible. i aimed for middle to upper elementary ages. however, in a small junior high school the items might be easily divided up among several teachers.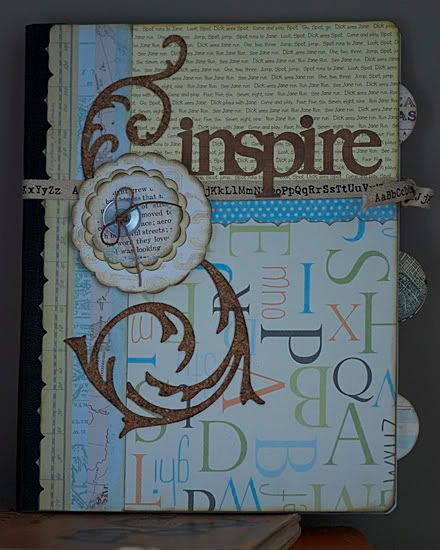 the first is a covered journal. the "flower" could be changed to just circles for a male teacher. the swirls are cork paper. isn't that cool?! that was Pat's suggestion. thank you, Pat!
the interior of the journal has a sheet that the students could glue to the inside cover. i'll share it later. i scanned a page from a very old spelling book then added a poem as an overlay. i probably speak for all teachers here.....we love personal messages from students. they are very special.
the next part of the set is completely inspired by
Jennifer Holmes
.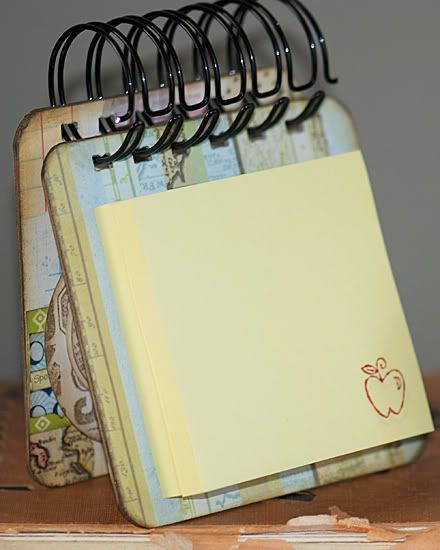 i love it! those are post-it notes inside. totally re-usable. it looks much nicer on a desk than the plain yellow post-its!
the pen was an idea from two of Urban's fabulous customers. thank you Tara and Jolaine!!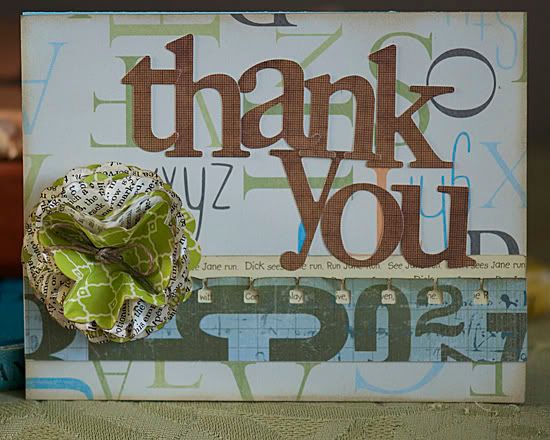 i still had some product left over, so i made a card too!
i don't have separate photos of them, but there are also covered binder clips as a bonus. ha!
this class will be taught the same week....but after the teacher class.
the layout is part of my year-in-review set of classes.
last month was super feminine with flowers and butterflies...for Mothers' Day. well, since it is Father's Day this month and it is time for some masculine balance...here we go!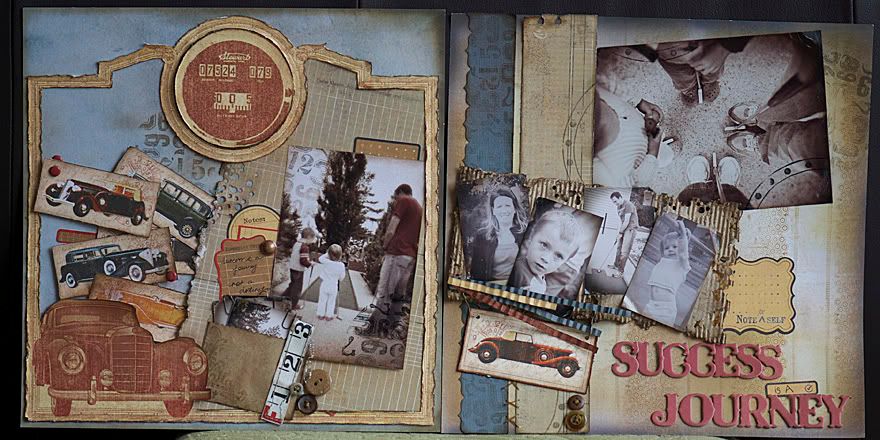 not a single flower to be seen. just grunge.
the theme is cars. however i used photos from a family mini golf adventure. i think it would have been fun to use photos from Fort Edmonton Park too. Or even a road trip. even in a baby or child's album....photos with them playing with cars.
my title was inspired by a quote by Ben Sweetland. "Success is a journey, not a destination."
just had to share. originally i thought about putting a photo of my husband into the top circle on this page. i think it would have worked if i clustered more photos around it. thank goodness i lay everything down before i glue! he looked like he was looking out of heaven, or needed some old wings added on either side! yup. ridiculous!! i don't do "shaped" photos very well.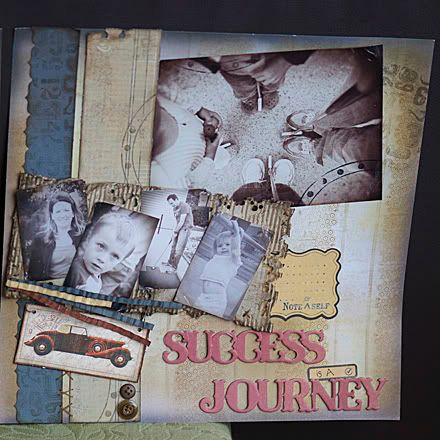 i've seen this stamp set. but didn't really think i would use it. now? i LOVE it. if you look carefully, you will have noticed i used it on the teacher gift set as well. it worked perfectly with one of the papers i had. the best part is the stamps and that paper were from different companies. happy surprise.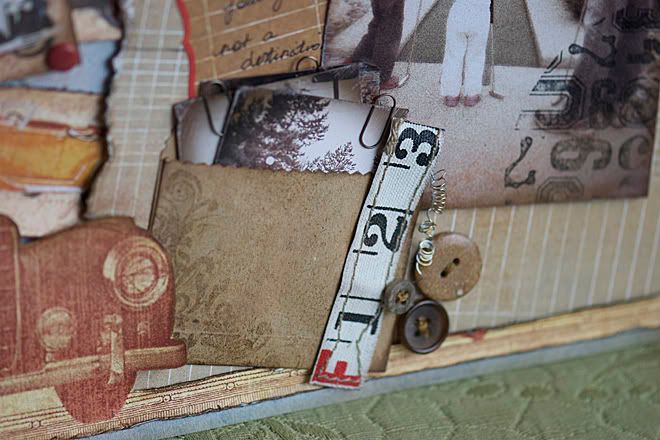 i handmade each of the "springs". thank you alcohol inks for adding some colour.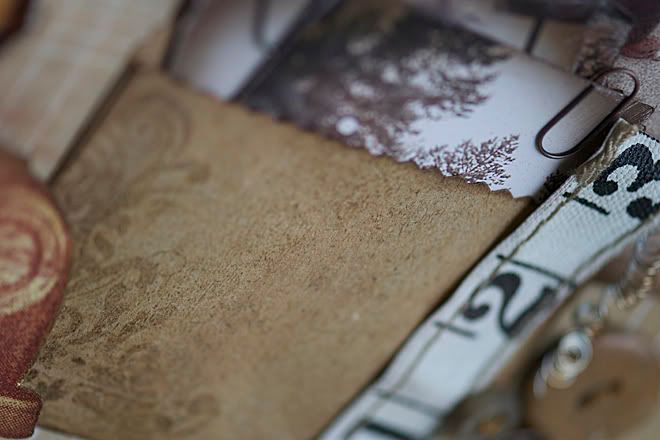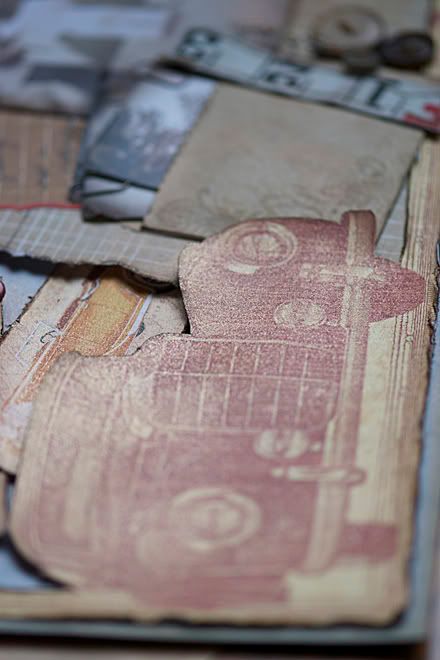 oh and coppery mist!
when i first met my husband he was in his 3rd year of engineering. at the U of A, they give out graduates a special ring made of stainless steel. called the "
iron ring
". it used to be made of iron. at some point while he was studying he made himself a copper ring. it was so long ago, i can't remember the details of that story. and if i could, i'm not sure if he would want the whole world (cough!) to know. it would help if you know his specific area of study is called "Materials", formerly referred to as "Metallurgical". you see he has a special love with certain metals. since i am already slightly off topic, i'll continue down this rabbit trail. we were only 22 and 23 when we got married. new university grads, in debt to our eyeballs. Kristian always wanted a ring made from
tantalum
. didn't happen. we planned to melt down our rings and form new ones for our 10th anniversary. didn't happen. we became parents instead. this year we celebrate our 15th. not happening! maybe for our 20th? i think i'd like a nice baguette shaped diamond. or even a ring filled with several small diamonds. i have not made up my mind yet. even after 15 years.
so that was my little rabbit trail to mention that just the sight of copper has some happy memories for me. i never thought i'd be using it on a layout! remind me to tell you the story of micro beads sometime. another fun rabbit trail for another day.
well, i have a shift tomorrow night. the first late nighter in a long time. i also have some flowers to create. as well as finish another kit for the previous month. somewhere in the craziness of my craft room i need to lend my ambitious husband a hand with some backyard landscaping. it is just so much more fun to dream of the plans than to carry heavy loads or dig large holes. in my opinion. although we are all excited for the final result! wish us luck.
if all goes well, i should have some tutorials next week. i'm looking forward to that!
cheers