lil' miss K had her last day of creative ballet class yesterday. it was the best program for her age and personality. it was not competitive and relaxed. no BIG ticket rehearsals or programs. i think she has a long way to go before she is the next Karen Kain...ha! yes. now the big decision on enrolment for next year. do we or don't we? and the does she or doesn't she? yes, the big parenting questions.....
we wanted to let her know that we appreciate her and the 30 minute she patiently spends with the small group of 3 to 5 year olds. i wish i could say that mine was perfectly behaved 100% of the time. instead i will have to admit that she is simply your typical energetic 4 year old girl. perfectly behaved 50% of the time....yes, not gifted in the top angel department.
i know i mentioned i wanted to scraplift the Little Yellow Bicycle note book project. seriously, it is the cutest. not a headache to assemble. never mind useful!
i dressed up my book binding (aka hockey tape) with stamps and ink.
and went with Cosmo Cricket. how nice is that? scraplift LYB, with a totally different company! perhaps my daughter gets her 50% perfect behaviour from her mother as well?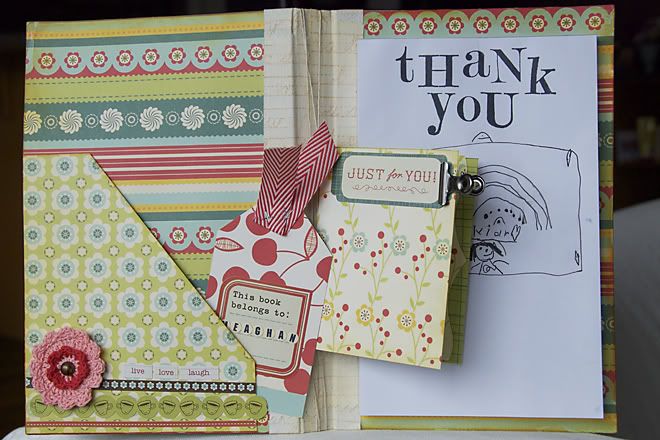 the cover is sweet, but it is the inside that i adore! the pad came in handy for Kiara to create a little personal note for her.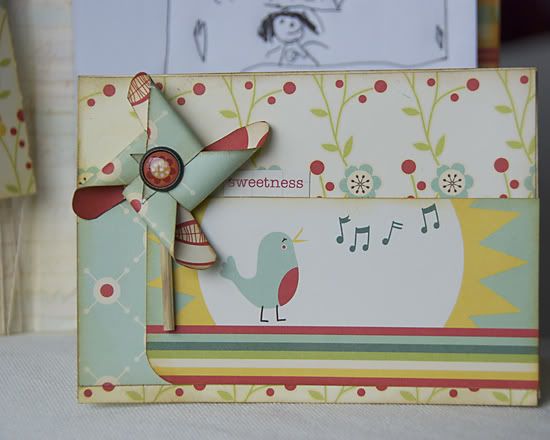 then i whipped up a card to accompany it.
she didn't open it while we were there....hoping she likes it and finds it useful. this was one of those projects i had a tough time parting with.
now...don't laugh...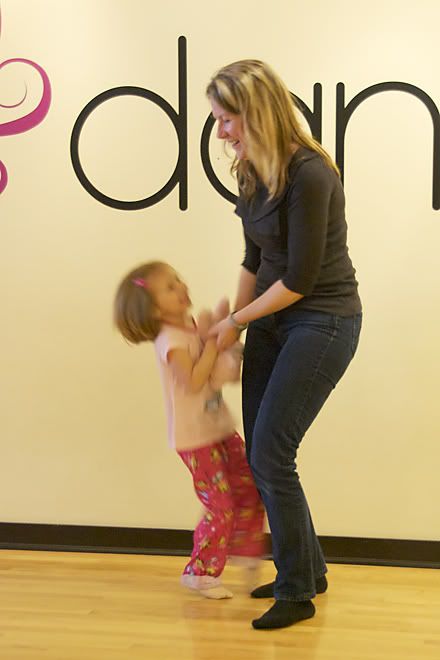 yes. a personal photo of myself. big step!
i adore her little pose. what a charmer!