i'm at the store tonight demonstrating more new products.
there have been so many new ones coming in that it is hard to decide which ones "deserve" a special introduction!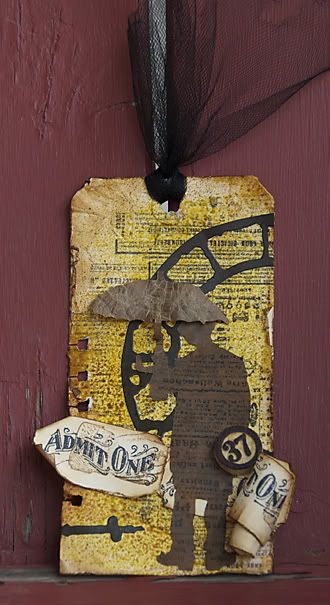 this is a tag that you could copy into a Fathers' Day card. or just use the tag as part of the card!
i'm bringing out the inks and stamps. big surprise. ha!
one of my personal favourite border punches: the notebook
Ranger Colour Wash - still not over that product.
3 Tim Holtz dies.
Claudine Hellmuth's Matte Medium....and Ranger Glue N'Seal.
mixing cardstock, tissue paper.....
and........
KRAFT GLASSINE PAPER
yes. be still my heart. this tag came together so quickly for me. i've said it before that i dream of the day when ALL my projects just work out the way i want right away!
that last item? it is amazing. oh! come out and see if you agree with me.