i'm wondering what it would be like to be permanently on holiday. would i ever get tired of it?! the kids and i just returned from almost a week away. we met a good friend and her daughters at their cabin. not far from here. and it was so relaxing. time slows down. we have had 'cabin withdrawal' for a few days! bedtimes and meal times were the only parts of the day that required "work". other than that the kids all played and let the grown-ups enjoy ourselves. we also made some new friends. our cabin time overlapped with another friend and we met some kindred spirits.
when i came home i had just enough time to shower before my year in review scrapbook class. thank goodness for my students! i was worried we would have to move it out to the parking lot for their sake. yes. campfires every night and no regular showers. a perfect mix for life away from people.....
the next day i set to finish my design team layout. the challenge was to use hidden journaling.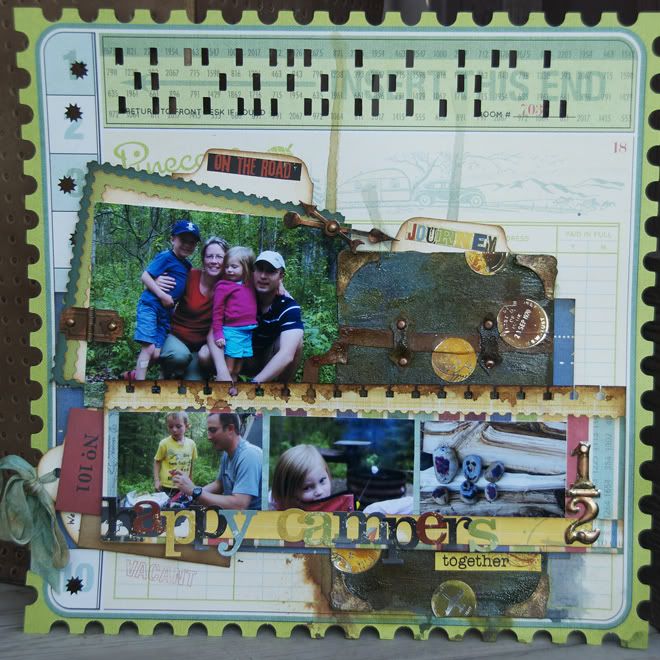 i have 3 spots with hidden journaling. i think 2 of them are rather obvious.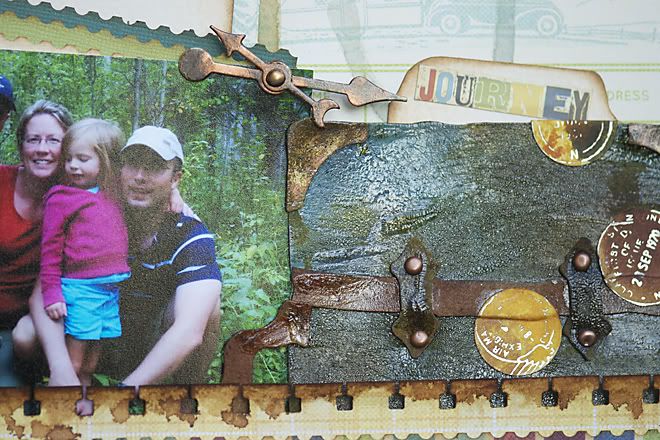 the "arrows" point the way. teehee!
we had a grunge paper suitcase die cut included. i used distress stains, then crackle paint and finished with some dark distress stain for the cracks. i also used some alcohol ink metallic mixatives on the corners.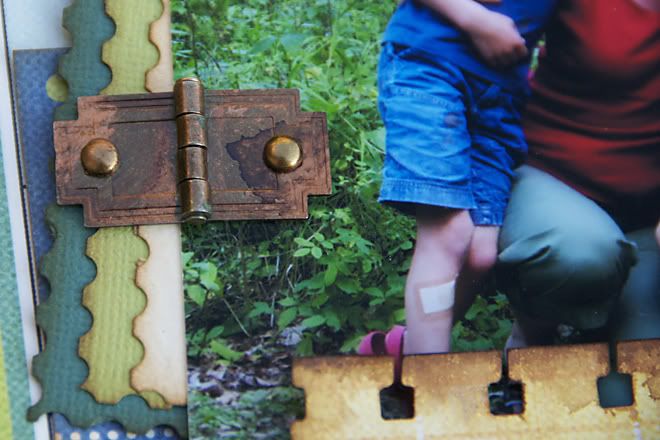 a combination of the copper mixative and espresso alcohol ink changed the blue/antique gold look of the hinge, arrows and silver number. what an easy fix! i even inked the brads.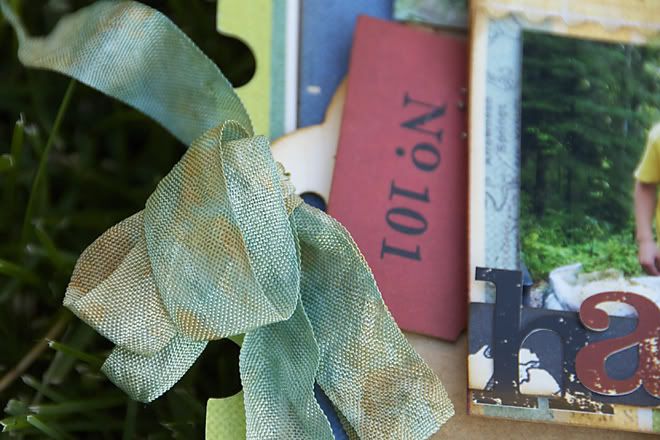 the seam binding is one of my favourites these days. i used tumbled glass, bundled sage and tea dye ink pads. then misted them with water. when it was nearly dry, i rubbed it across the ink pads again. added more contrast. i have my third hidden journaling in here.
i saw a few of the layouts today. amazing work. i can't wait until they are all on display. i got some more ideas to implement hidden journaling. i love these kinds of options because it is another way to also add photos or memorabilia that doesn't fit in with the rest of the layout. if you are like me and get picky about things like that! i have to say that i am more inspired to add more journaling to my layouts and include the story behind my photos.
it feels good to have also finished the next year in review layout. i still have to write up my instructions. i'll do that right away. before i forget half the stuff i did. i was thrilled to have received a positive response from both classes.
here is a sneak peak. even though the layout is now on display at Urban Scrapbook.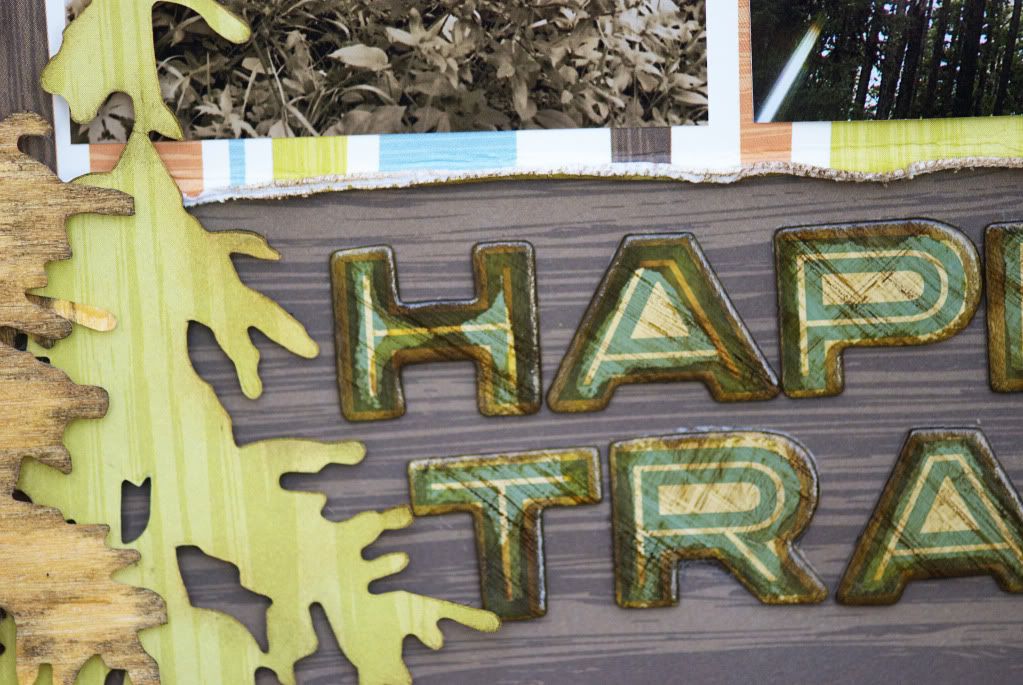 a layout to display photos for camping. or fishing. or hiking. or any outdoor activity where trees and wood were a part of the scene. i think we all have a few of these!
i will share the rest of the photos soon enough.