another set of cards.
this time i took advantage of a complete ready to cut card available at the Silhouette Online Store. the most difficult part was choosing which papers to use! that is a problem i can handle.
i kept the cards with the same backgrounds. white on kraft and kraft on white.
the quilt blocks were the only parts that i varied.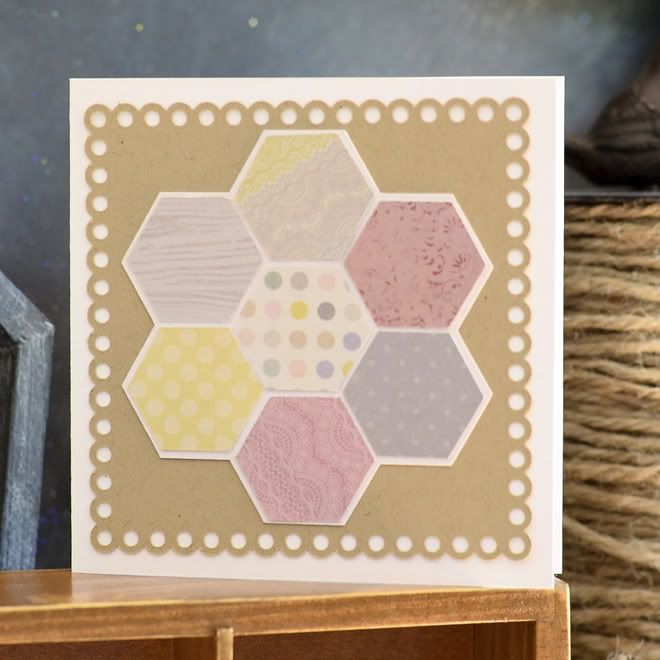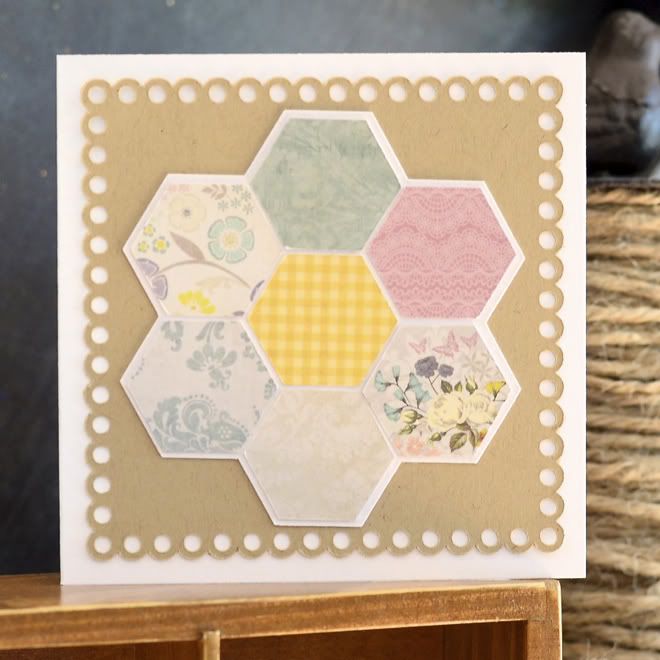 these were easy to prepare for an assembly line. i was able to cut out 9 backgrounds at once. first with the kraft. then with the white background behind the hexagon blocks. for the blocks, i chose 9 different papers and set them out on my cutting mat.
because these were blank cards for a gift pack, i left off any greetings. but it does look cute with a stamped or printed greeting on a little flag, adhered with pop dots.
i also tried something new with my Cameo yesterday. i decorated the envelope for a card using the sketch pens. it just was a flourish and a happy birthday, but looked great. and it created a sensation as the girls couldn't believe the detail. it really did look like i was a super-amazing pen artist! i did confess that it was the machine and just my skill in replacing the blade with a pen. incredible talent in this house, eh?!