i've had lots of people ask how to "dress-up" a "boy" layout. they can be tough.
this month there is a lot going on, but it is a very quiet layout. most of it is subtle. the photos take the stage this month.
can you believe this is the sketch for this month? you can see some of the elements....but it was my starting point for the design. i'll explain that in class. it is a reminder that a sketch should never be used specifically as an exact plan. sometimes it's only purpose is to get your page started.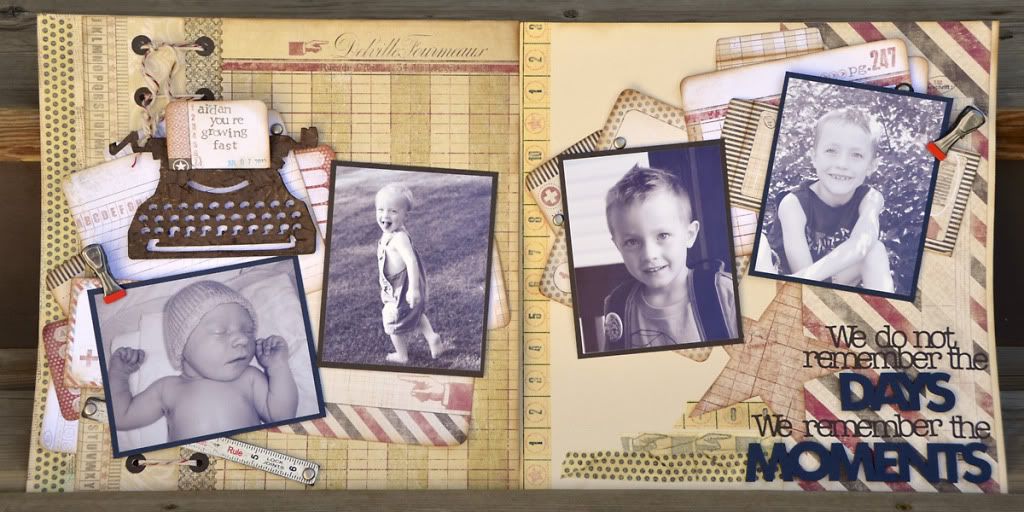 with my kids past the baby, toddler and preschool stage...i've been very sentimental lately. you may have noticed! we are onto a new era. i planned this layout to be more masculine. Aidan has not had centre stage in a class layout for a long time now.
i gathered the papers and embellishments i picked out. laid them out on my desk. added more tools and such to the collection. looked through photos.
i decided it would be fitting to have the layout also centre around writing letter to Aidan. then it clicked! having a few of the photos from a handful of precious moments of his life so far.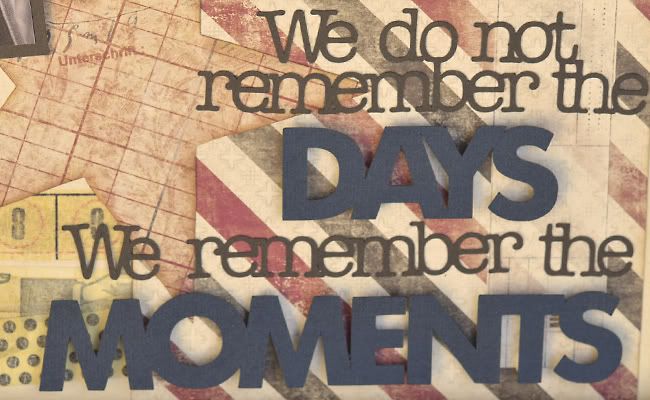 this quite is so true. i remember thinking how long some of the days were. but it is the short moments in each day that is what i remember so fondly.
to be honest i had a difficult time coming up with a title this time. every one was specific to Aidan. since i didn't use any letter stickers, i had to come up with something that would be more generic and possible for each class member. in the end, i think this is the best title for Aidan as well. it doesn't have to be specific to children. it is so true when we think about a special trip. or experiences.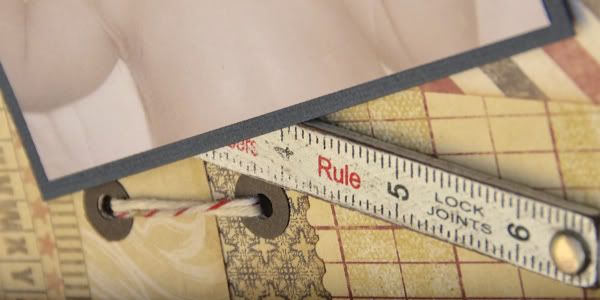 i started with a lovely perfectly white ruler. that did not last long. i left the vintage clips alone. so it all works out.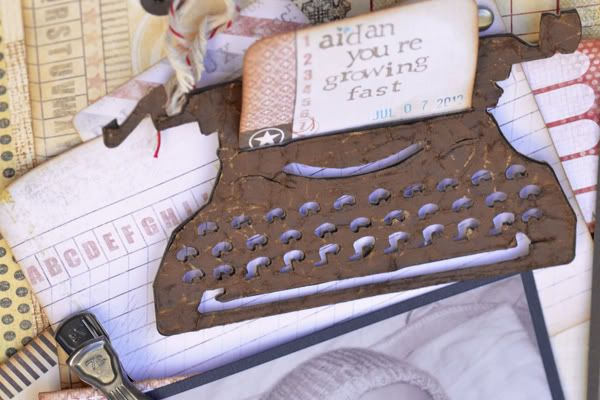 the typewriter was begging to be used. i actually had a different technique on it. then i saw
Jan's blog this morning
and noticed what she did to her music die cut. even though my layout was complete...it got me thinking of possibilities. i won't divulge my secret. you have to attend my class to find out. all i'll say is that her technique didn't work with the products i had at home, but i played around with another option. in this instance, i like how it turned out.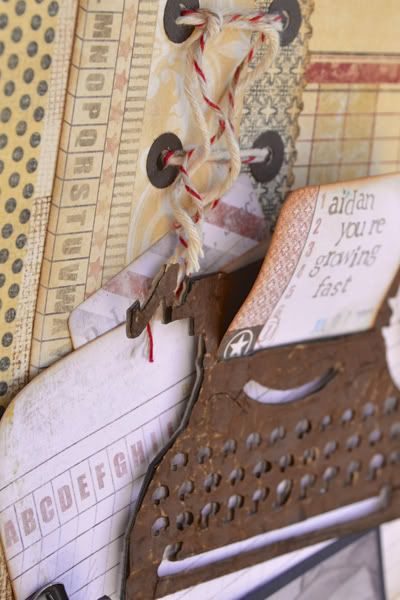 if you wanted to include hidden journaling, there are plenty of places for you to add it. this is the only hint i'll give you!
i'm feeling so much better these days. i'm still taking it easy and not pushing myself as i'm used to doing. when i'm having a good day, then we take advantage of that. i'm really hoping that the weather continues to cooperate with us. none of us are thrilled to see those mosquitos return. thankfully it is nowhere nearly as horrid as
last year.