i cannot believe that i just finished the double page layout for our November year in review classes.
November?!
wow! it honestly feels like the year just started. until i actually look at the calendar and think of all the little things that have happened this year.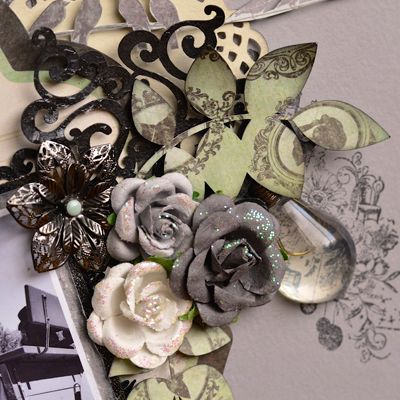 this is just a teeny sneak peak of the next layout. the ladies in my class last night have already seen the entire layout.
this time we can enjoy the benefit of having pre-made flowers...all the beauty and only a glue dot is needed...after you decide where to place them. what will we do with the time we will be saving?! ooohhh! lots of fun technique.