i took this photo exactly a month ago from today.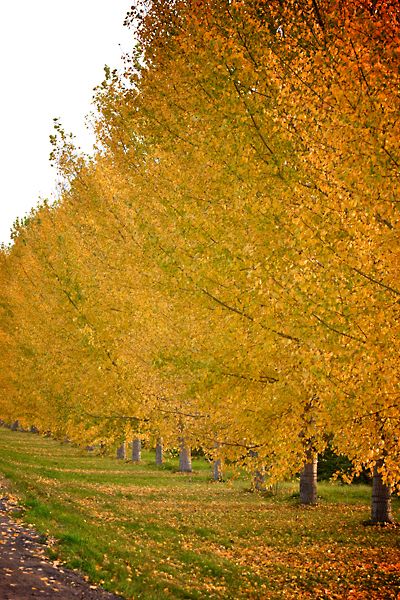 it is so hard to believe!
it is a white world out there now.
yesterday our kids spent half of the afternoon playing in the snow that fell overnight. just after supper they both got a start on their pumpkin carving. only in Canada!!
last years' halloween we had amazing and above normal temperatures. i grew up in the country, and we were driven from house to house. in between houses the heat in the car was always blaring so we could attempt to warm up in between houses. here in the city the kids have to walk as long as their desire for candy outweighs the coldness in their fingers and toes! (or mom and dads')
in Canada it is normal to:
- expect to wear snow pants and a parka under your costume.
- if the snow pants/parka do not fit under the costume, then they HAVE to be worn over top. which presents a new problem...what is that kid dressed up as?! it would really make sense to have some "Canadian" costumes....parka, fur hat, massive gloves and Sorel's.
- wear mittens
- have the carved pumpkins freeze...there is no such thing as preserving them because they freeze and thaw in between garbage pick up days!
- yes, and normally we do have snow on the ground by the middle of October...
which makes the warm and pleasant October 31 days so much more memorable. far too rare as they are.
my favourite halloween memories as a kid....being old enough to carve pumpkins on my own, looking forward to picking any regular size chocolate bar off the shelves at the town store (the ONLY town store) and the years we got to join cousins for trick-or-treating. there was also the year the brand new teacher in town set up her house as a haunted house and invited us inside. we were terrified to even enter the door! and our treat? a lollipop disguised as a ghost. yes, those were the days when every other house gave out popcorn balls too. i don't think our kids even know what a popcorn ball looks like....or the hope that it was not too hard to bite into...