my April Year in Review layout is all about yellow!
lots of yellows. from cream to ochre.
you can check out my
inspiration board for this layout here.
i thought it would be fun to create a layout that included some cameras. and a filmstrip ribbon. and a viewfinder wheel. ha! while i was on the camera train of thought...why not ann old fashioned looking cabinet card.
there are several techniques on this layout. some are new twists on old techniques. most of them are pretty quick and not too difficult to learn. this photo has at least 10 techniques in this small section of the layout.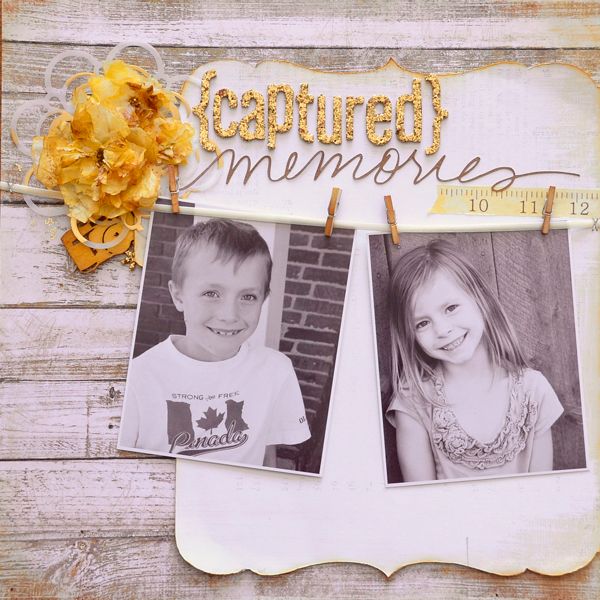 the sparkly gold letter stickers were a bit of a jump for me. i like glitter...in small doses! it was a wonderful surprise to see how well they worked with this sort of vintage layout.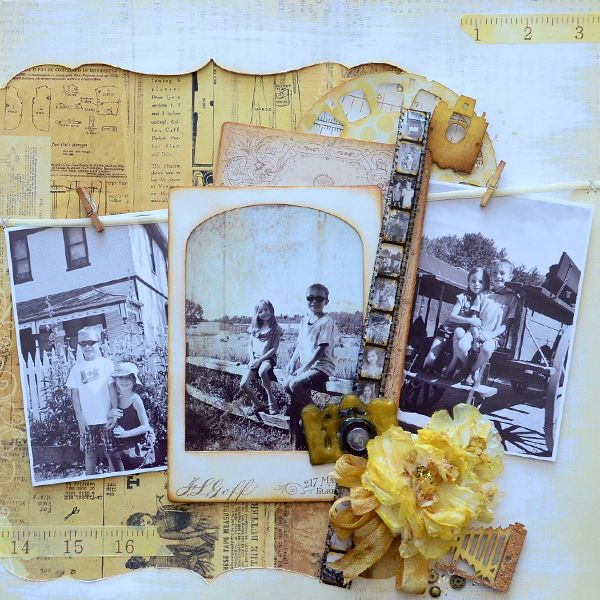 and don't get me started on that washi tape. i loved the idea that it looked like measuring tape. and it was yellow. ha!! i was not expecting the uneven appearance of the yellow....love it!
a number of my students have all kinds of wonderful
vintage photos
that would look great on this layout. the design isn't set, so it is open to the photos setting the theme. those that are not so fortunate to have those old photos can print their modern photos in
sepia tone or black and white
. i used an action by
Willette
that gives my black and white photos a bit of a brown to them. another option for colour photos would be to find some that have
yellows or browns as a dominant colour
(maybe from autumn?). they entire layout would be very calm. or go over to the other end of the colour wheel and find something with a
blue-green
...it just has to be the right blue-green! the final effect will be much bolder and your photos will really stand out. some
beach
photos may have great balances of the sand, water and sky that will look great against this background.
i can't wait to teach the fun techniques in this class!!
class details....
Thursday, April 25 from 6:00 - 9:00 pm
{sorry - full}
Saturday, April 27 from 10:00 am to 1:00 pm