i was invited to join some amazing ladies from Urban Scrapbook to teach a new class series this year. Pat, Lynette and i are taking turns teaching a class each month. we designed a single page layout and a second page that fits the Project Life format.
my turn was for the month of March. i just taught my class last saturday. it was great to see so many of my students that i've had for the past few years. they are a fabulous group.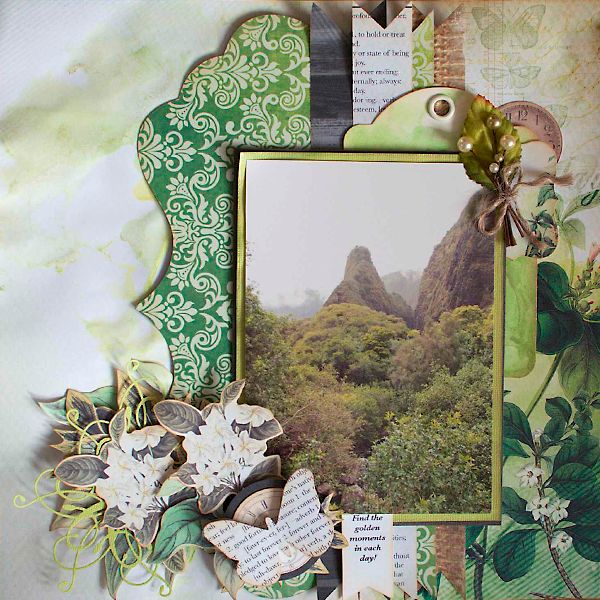 i love this amazing paper by Kaisercraft. it was super inspiring to work with. it was also a lot of fun to add some more details to the background paper. i used the same technique on the tag.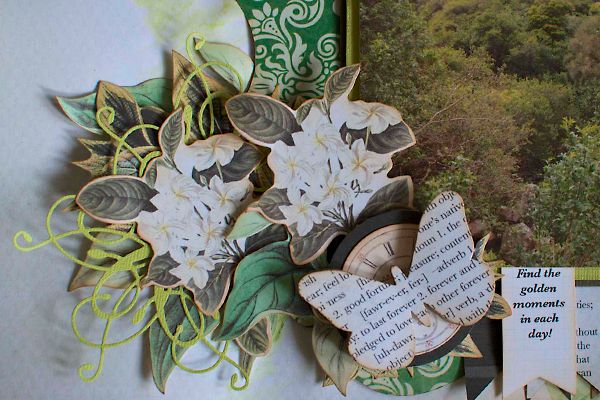 part of the kit included these lovely detailed die cuts.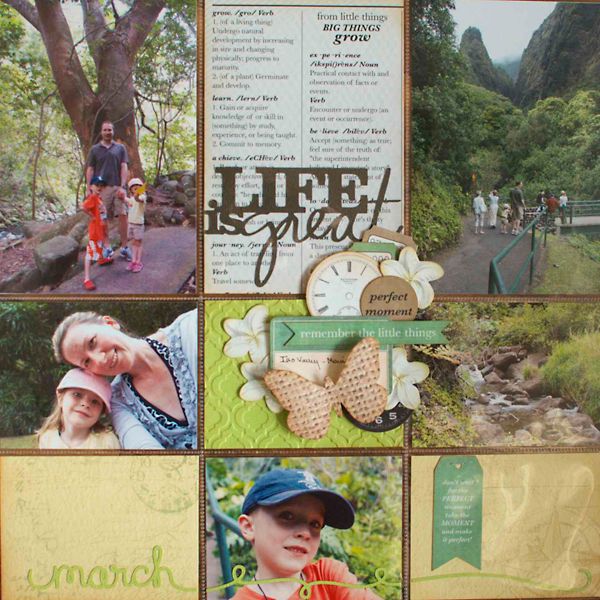 and here is the Project Life portion! i had always meant to try these divided page protectors, but it never reached the top of my list. i was impressed how easy it was to add lots of photos without the page looking cluttered.
after looking at all the green, i am even more anxious for the green we have to look forward to in a few weeks!