in this digital world it is not an issue to have more photos than we need. the side benefit is being able to have a few amazing photos of a specific moment in time. moments that would have been covered by the dust of our memory. the photo i found is an example of that.
in my memory i still see those little feet, the big grin and his arms stretched out in anticipation of being lifted up by daddy. then the squeal of delight that escapes his lips when his hearts' desire is fulfilled.
the dust covers the difference in their sizes. the specific way Daddy's arms held him securely.
the lack of photos is never a problem for me. even with this advantage, searching for the "right" photo is usually the most difficult step in putting together a layout. every time i am thankful that i took the time for this step. that sounds like a life lesson! those difficult stages are often the ones that are the most appreciated. haha! much deep thinking!!
my days are still crazy and hectic. i made myself sit and take the time to let myself get wrapped up into this layout. i felt so refreshed after. mentally. emotionally. so grateful for this hobby.
my husband is not your typical sports fanatic. TSN is not on in our house. but talk to him about cycling and you have his attention!
this line of paper from
Graphic45 Good Ol'Sport
looked at first glance to be the exact opposite of his hobbies. when you looked closer you saw that they also included some more obscure masculine sports. and among them was cycling! the rest was using the variety of colours in the papers.
i had been envious of the many designs others have made with the hexagon and quatrefoil dies.....so excited to try my own techniques!
i used a mix of paints to paint this wood. mostly Primary Elements. then some crackle paint. and more Primary Elements.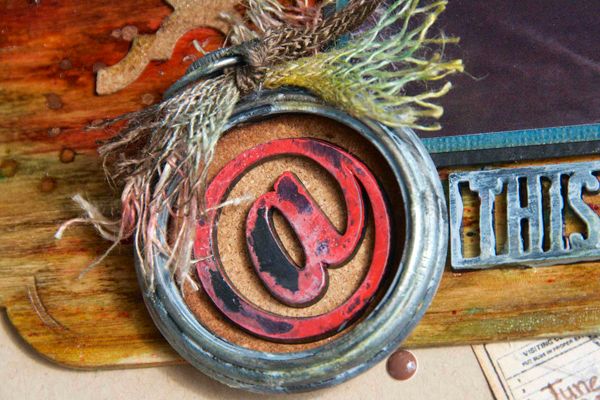 i used the Distress Paint on the metal and plastic. the crackle paint was on my desk. so i added it to the stopwatch as well.
the amazing twill was coloured with Distress Stain.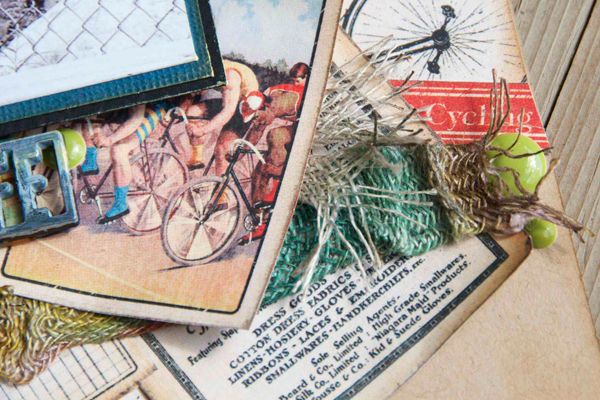 it looks really narrow in the package. but it is actually fairly easy to shape and get into a wider shape.
pick up the June kit at Urban Scrapbook. make a layout to celebrate the fathers in your life. while you are there you MUST take some time to check out the variety of layouts the designers made with the kit. seriously. amazing.