i had an afternoon of bliss this week! me and both my kids were in the mood to create art. so we did. wonderful.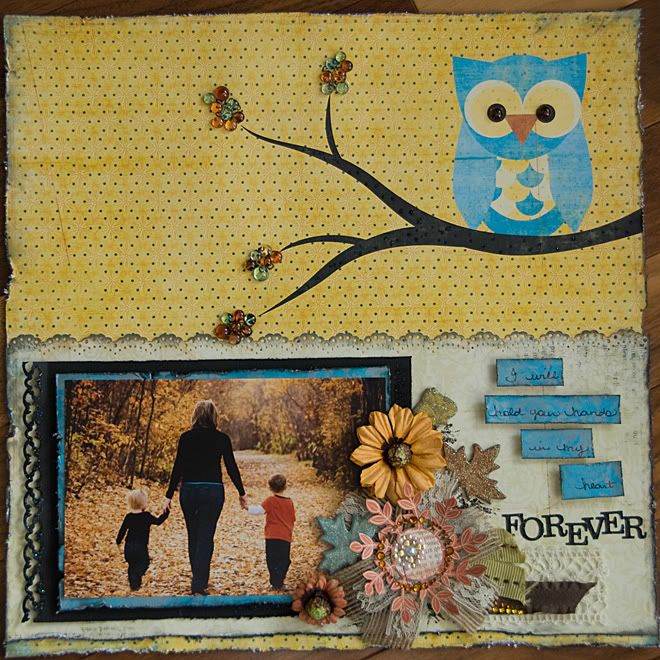 Kristian took this photo last fall. i cannot believe it was just a year ago!
i finally used this fun paper from PinkPaislee. the owl is a favourite of mine. i just couldn't figure out how i wanted to use it.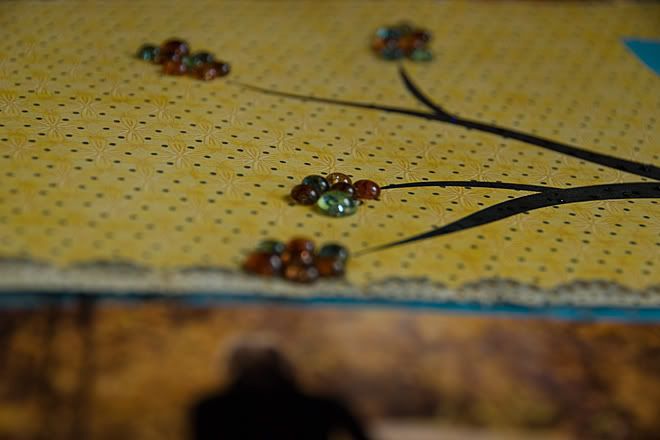 love those dewdrops!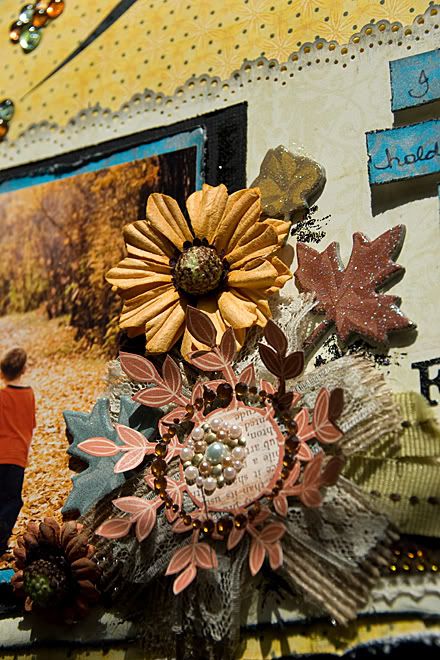 i made my own flower with ribbon and topped with with some paper i trimmed. the Prima and Kaiser gems dress it up.