and here is the remainder of the album.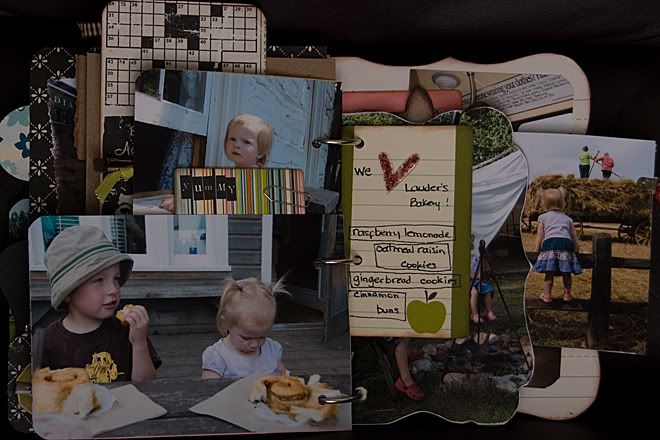 eating was a huge part of each trip! we did bring our own lunches, but always had some form of snack food. raspberry lemonade was their favourite! love those journaling cards!!!!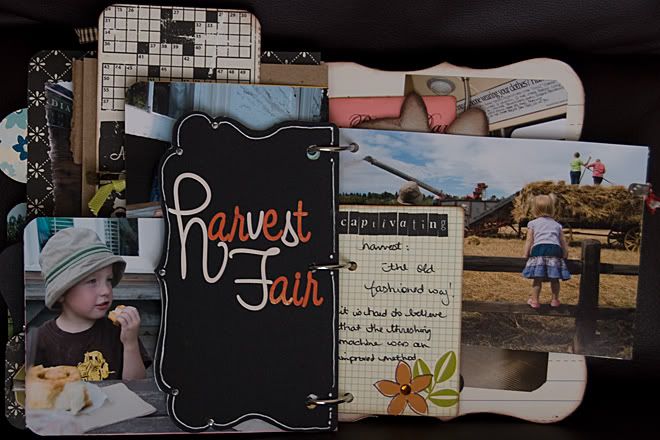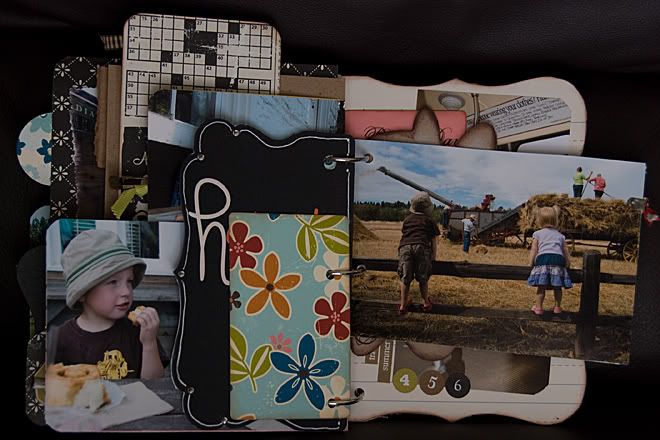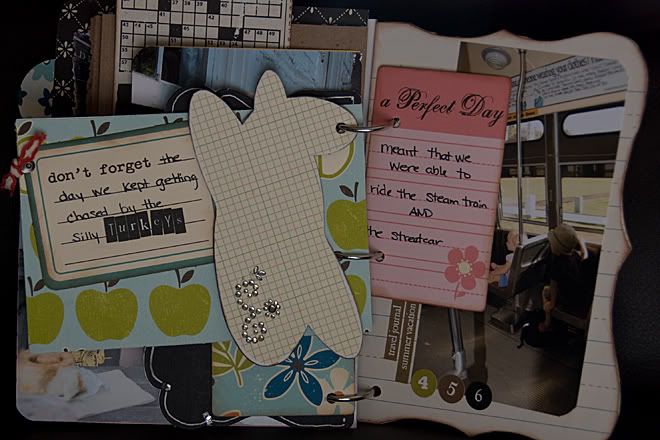 i should explain the journaling. they had some big turkeys wandering around by the end of the season. they weren't present this year. something tells me they were not taken to a new home.... they were amazing to look at. as they captivated you with their feathers and strutting, you were totally caught off guard when they started to run towards you. i think they thought we were gigantic grain seeds! now we can laugh about it.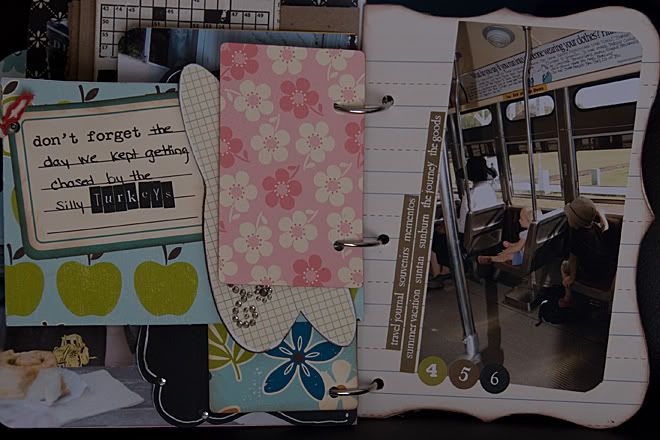 i love this photo. they look so mature as they sit on their own seat!
well, my scrapbook area has been reorganized this week. time to get to work and create something!!
i hope i inspired you to not be forced into making a specific type of mini-album. there is no need to have a specific size or even shape. go find some photos. pick your favourite paper. then do it!!
here is a link to a
new blog
that focuses on mini's. LOTS of inspiration to be found here....