on to happier emotions!
we had a wonderful camping trip with two families this summer. both we used to camp with before we had our kids! many, many years ago. it was still a lot of fun camping now, with our kids. it also gave me lots of time to take photos.
during a hike, i managed to get this one. or was it Kristian? neither of us can remember!
when i came home i did some playing around with some textures i found on Flicker.
(you can read about that post here)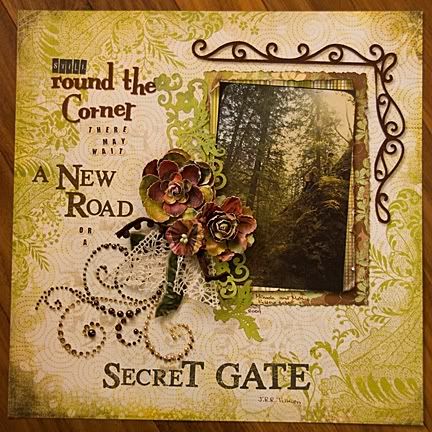 i actually had another photo in mind for this BasicGrey Origins paper. i even chose the papers based on it! then i wasn't liking how the colours were looking...pulled out a few more photos....and came across this one. bingo!! the rest of the page just came together. i thought the Prima supplies worked well with the papers.
the angle of the photograph of my niece and cousin looked like something out of the Lord of the Rings. hence the reason i chose a quote by Tolkien.
"still round the corner there may wait a new road or a secret gate"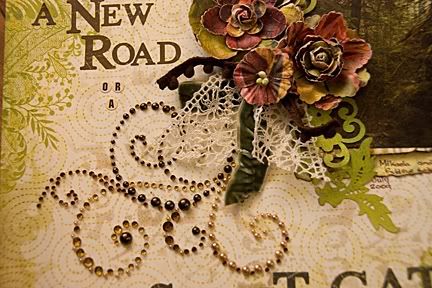 this is my personal favourite from this week.
partly due to the photo.
partly due to how well the papers and such match the photo.
but i think mostly due to the happy feeling i get when i look at it. it just starts my imagination working....time to read Tolkien again i think!