not sure what it was this week, but i can't believe i managed to create some personal layouts! in July.
i took a few weeks break from my craft room. enjoyed the few days of sunshine and heat.
or maybe it was the mischief i got myself into with some backyard gnomes?
it even could have been the amount of crafting i had been doing in a rush at the end of last month as school ended.
it might even be that i'm trying to settle into myself. even when the pages made aren't exactly how i pictured them.
no complaints, whatever it is.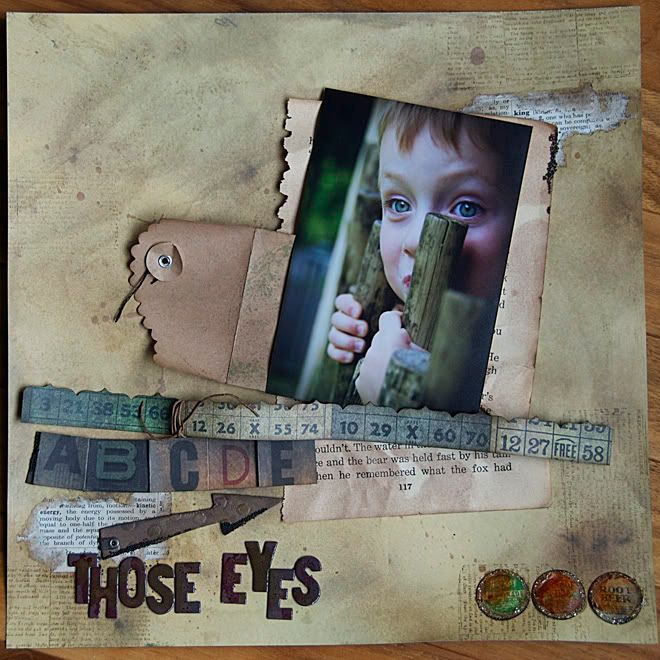 i took this at the Calgary Zoo last summer. i can't remember the exhibit, but it was a cute little wooden hut. i love Aidan peeking out between the wooden slats.
i decided to try the Tim Holtz paper pack again.
i'm happier with the results this time.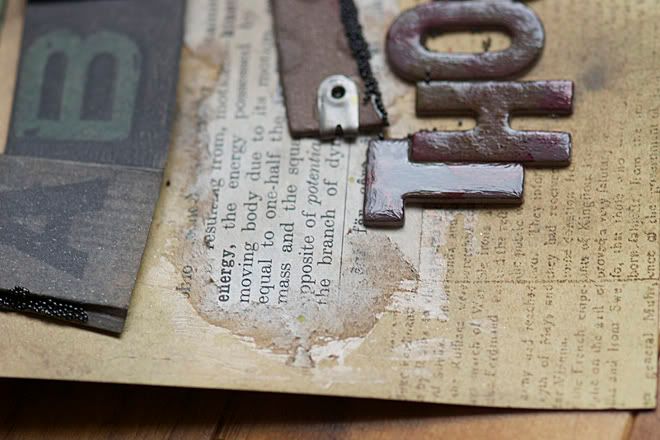 i used portions of the patterned paper. i am beginning to accept that i am a particular patterned paper girl. is that possible?! 9 out 10 times, i'll go for the solid-ish background. is that my comfort zone? or is it just me?
i cut out the letters and folded them so that a few stood out. actually i was happy with that result. it made them look more real.
i also pulled out an old piece of grungeboard die cut. have had those for forever! i inked the brown letters with some alcohol inks.
i came across a new paper technique from Jennifer Maguire. i was watching you-tube videos one night and came across it. thankful i remembered that one too!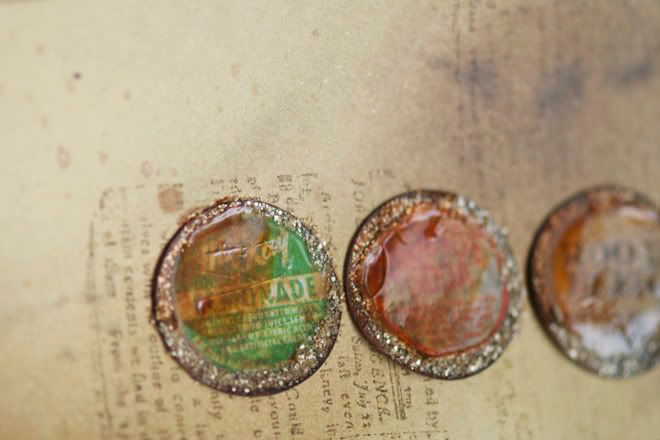 a last minute thought....punch out a few bottle-caps....cover with diamond glaze. the best choice near me at the time was my stickles glitter glue for the edges. then i added some alcohol inks to the glaze. sometimes my choices are determined by what is within my reach and eyesight!
i have viewed several layouts recently at 2peas that have more of a colour-on-colour design. i really wanted to give it a try myself.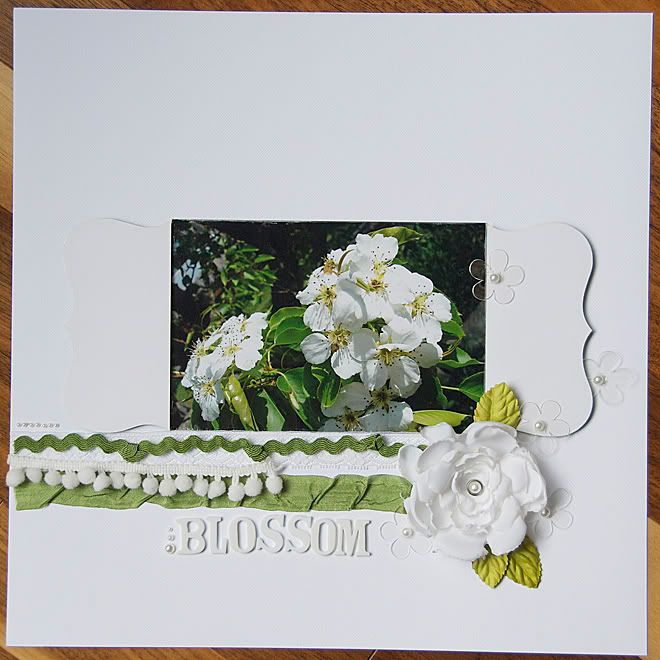 the white bracket pieces are old die cuts from Jenni Bowlin that i have had for forever.
i edged the die cuts and photo in a Ranger acrylic pearl dauber. it was fun.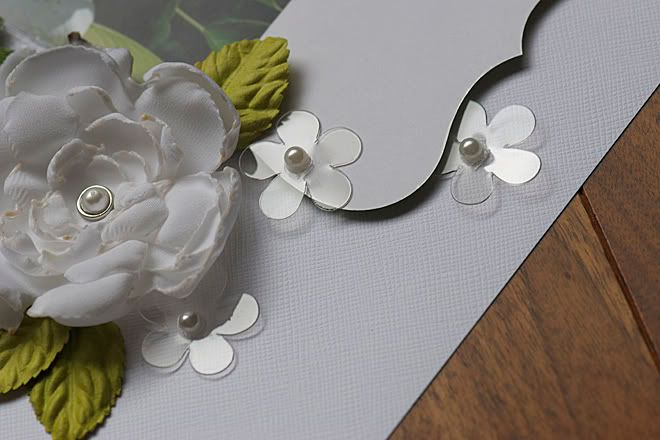 these little acrylic flower punches i have had sitting in a baggie for years too. i punched them out for a large acrylic sheet at Urban. so easy. i still have some of these left! i thought they matched the blossoms in the photo. nice to have some hoarded leftovers?!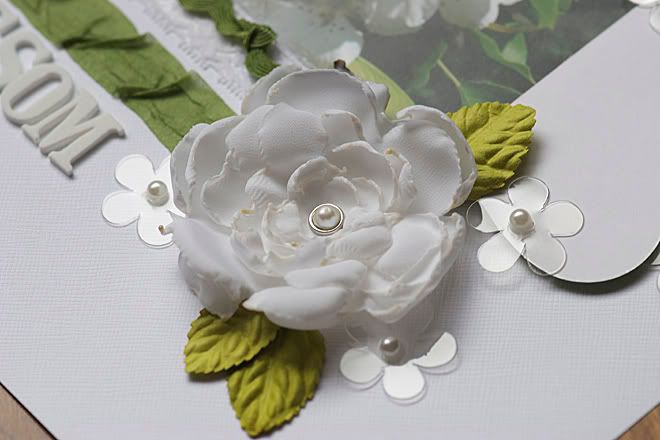 Lynette sent me a
link
to making these singed flowers. she had made a pile of them and they looked so amazing. not sure where i heard this tip...but i went to a nearby thrift store and bought an old blouse to make my flower. just doing my part to keep some styles out of circulation! i wished i had been lucky enough to find an organza blouse. or even better buttons to use on layouts.
back to the flower. a simple technique. i didn't start any fires. but i did make sure to try this AFTER my kids were in bed. they like to try some of the crafts i do....this one i didn't want them to experiment with!
i was so happy with the result that i wanted to use it right away. i had this photo in my drawer for a long time. it was so nice to be able to use the photo and the flower!!
my time the rest of the week has been experimenting with some techniques for my next class. i got some pages made for the family album in the middle of my experimenting too. i really tried to keep the layout flower free. it is just not possible! but really...can you imagine a summer layout
without
pretty flowers?! i can't wait to share the layouts. i tried another new technique for flowers that i had been wanting to try for awhile. Pat had sent that link ages ago, and i loved how they looked on her projects. the next item on my list is the Tim Holtz flower die cut. i have yet to see a flower made from it that i did not like!