i'm pretty much still waiting for summer to begin. it would be nice if we could have gone for more than a 3 day stretch of hot air and sunshine.
i was looking back at the "fall" photos from last year. then i recalled how summer abruptly ended with a frost and snow while the green leaves were still on the trees. we had enjoyed the lovely golden yellow and reds in the recent years. i hope we get another pretty fall this year. it seems like all the typical seasons we enjoy in Canada were stolen from us last year! when winter lasts two-thirds of the year, we need as much other weather excitement as we can get.
in anticipation of the fall colours....Sassfrass Lass has a gorgeous line called IndieGirl. i'm not sure what the colours remind me of exactly. sort of reminiscent of the 70's or something? whatever it is, i enjoy looking at them!!
part of the kit for the September layouts had two 12x12 sheets of stickers. so when you purchase the kit, be sure to stock up on the rest of the patterned papers in the line! only because the stickers are so amazing, you will want to use ALL of them. often i "share" my leftovers with my kids. but i may hoard these a little longer than usual....if they last! creating more layouts with them is my reward if i get caught up on other things.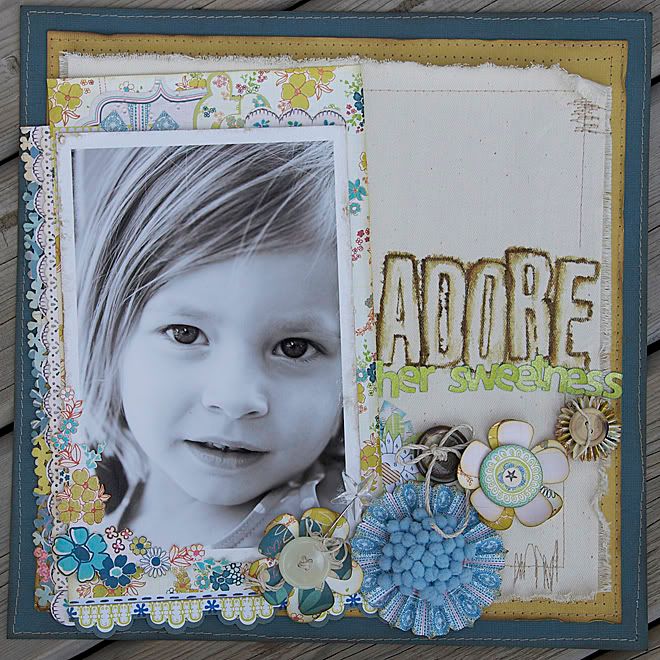 the challenge was to use the word "adore".
i adore that this lovely girl can be so incredibly and wonderfully sweet. which is good. i need those reminders when she has found some trouble. ironically she got herself into some trouble right before i put this layout together. i had the paper laid out on my scrap table, and then went off to work at the store for the evening. while i was there, she cut out a few chunks from one of the papers. i had been thinking about using it for the background...until then.
the muslim fabric was glued on to a paper backing. it made it stiff. would be fun to try printing a photo on to it. instead i tore it off and used it like fabric.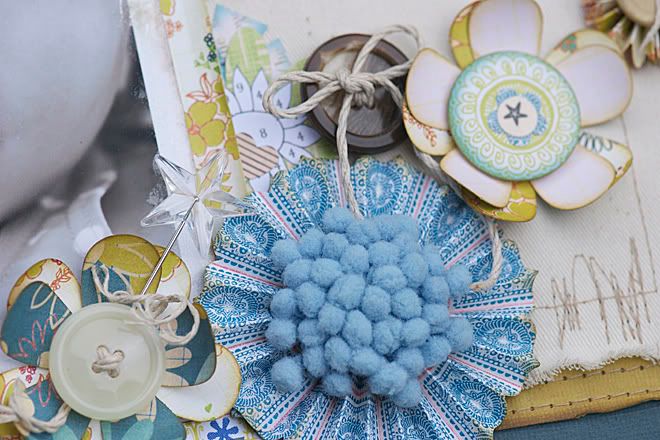 used my retro flower punch. made a pinwheel flower. used the entire length of ribbon to make the centre for it!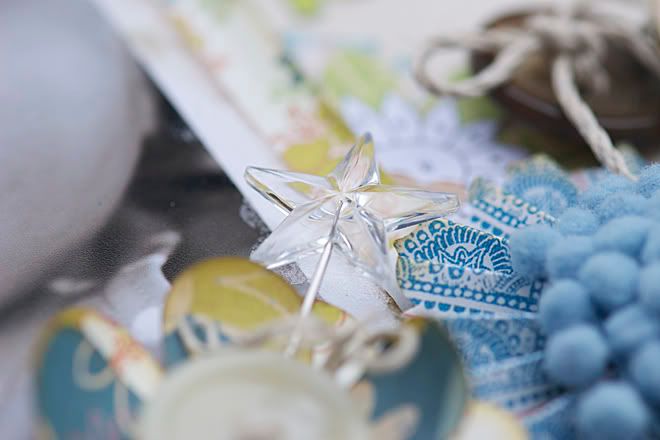 i want more of those star pins. next time i want to ink it!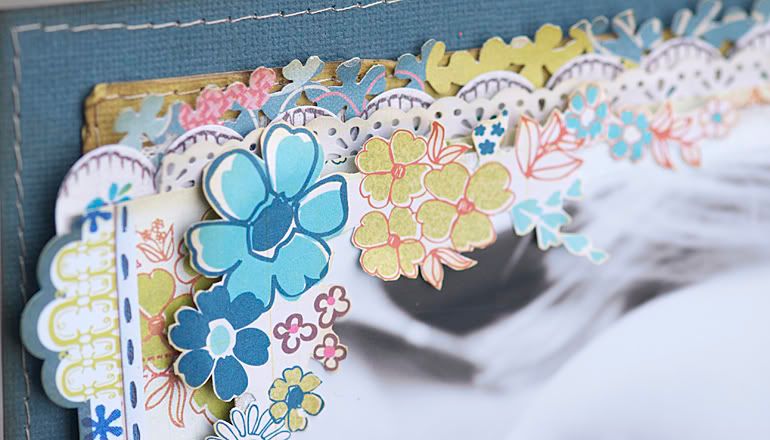 lots of layers of paper and stickers. lots.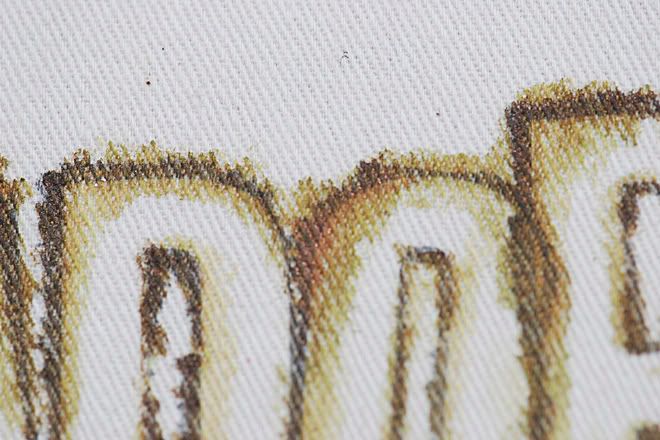 i stamped the letters on to the muslim first with StazOn. then i painted the edges with my new twinkling H2O watercolour paints. the glimmer is really strong on paper, but not as visible on the fabric. still more color than any of the stamps i have.
and it wouldn't be a design team layout if i didn't ruin something.
i used so much ink that i didn't always remember to wash it before touching something important! yes, i can be as bad as the 3 year old!! i managed to get it on part of the edge of the photo. nothing would take it off. so i painted on some crackle paint, then added more ink (on purpose this time!) after it dried. after all was said and done, i liked how it looked. phew!