it has been crazy busy in our house this past month.
this layout was done back in the middle of July. but i forgot to take a photo of it!
i used the new Chalkboard Glimmer Mist by Tattered Angels. charcoal. not 100% happy with the spray nozzle. but i've had this problem with the odd bottle of mist by any of the companies. art is not exactly picture perfect all the time either. so it is all good!
i love this photo of the kids. they were so giddy from a nice day and high on sugar from the ice cream truck! perhaps i should add that as my journaling? yes. i always get caught up in the enjoyment of creating that i forget to add some writing.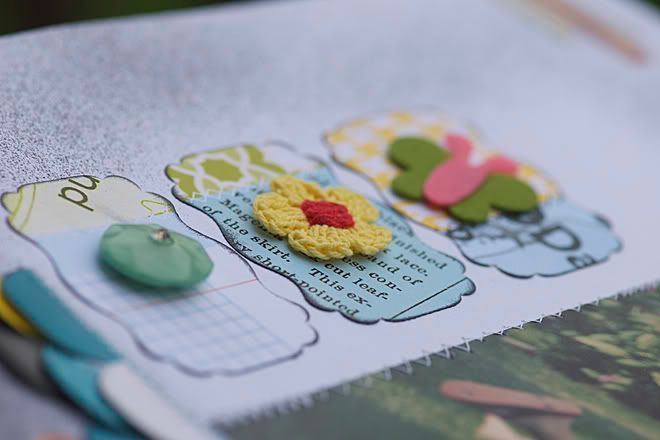 all of the paper is from Studio Calico. the flower is American Crafts. the butterfly is old Sassafrass Lass. the button is Making Memories. the arrow is Maya Road and the brad holding it is Basic Grey...from the ambrosia line.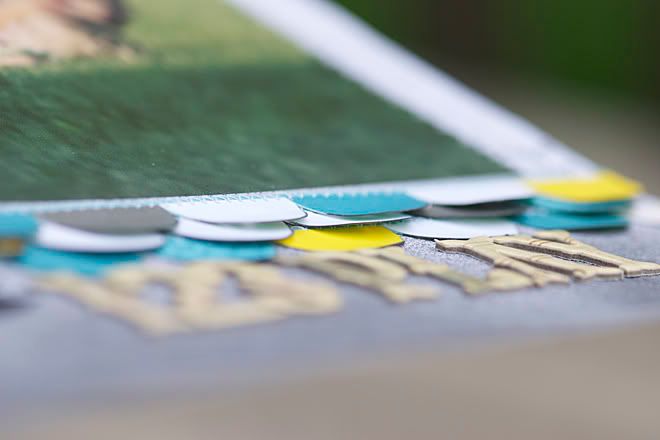 i'm really liking ruffles.
i was so shocked and excited to win one of Echo Parks' contests a while back. eventually Canada Post delivered my winnings of the ENTIRE 'Walk in the Park' line.
before the busyness of last week began i took some time to create one layout. i need to use some photos from the summer on these papers. they are bright and fun!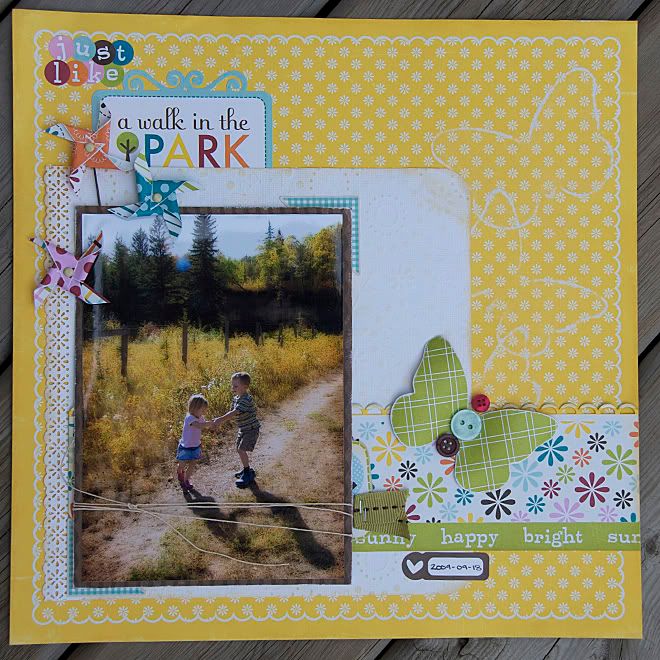 and i did journal here. but i hid it! sometimes i prefer to do that if i like the layout as it is.
it still feels like something is missing on this one. can't put my finger on it.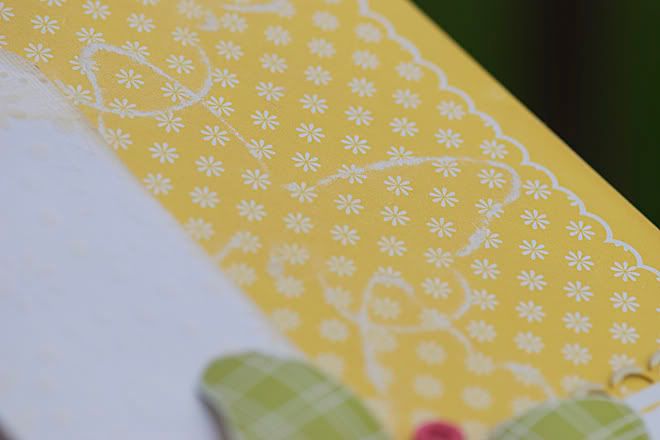 i had some lovely butterfly die cuts. i placed them under the cardstock and sanded the edges. easy and i do like how it turned out.
like i haven't made enough pinwheels already....
My Mind's Eye just arrived at the store. it is the first time i've seen glittered paper priced the same is plain ol' cardstock. and it is totally lovely. Pat from Urban made the most amazing
birthday card
from this paper. she also gave a s
neak peak of an upcoming card class
using the paper from this recent line. no doubt it will be popular! the paper and accompanying products are flying off the shelves.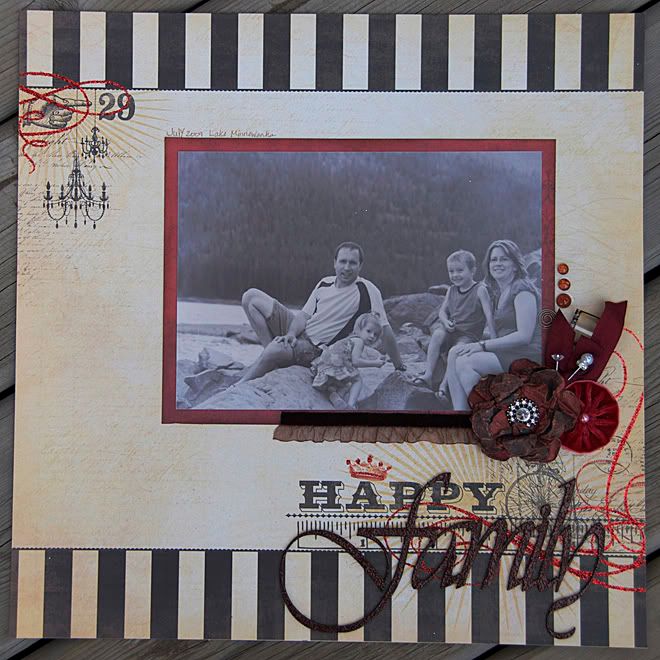 i loved how Pat used the word happy....and i had this Riff Raff word in my stash for ages. i used some Judikins chocolate embossing powder to cover it. it actually matches the brown glitter on some of the other papers i picked up. love!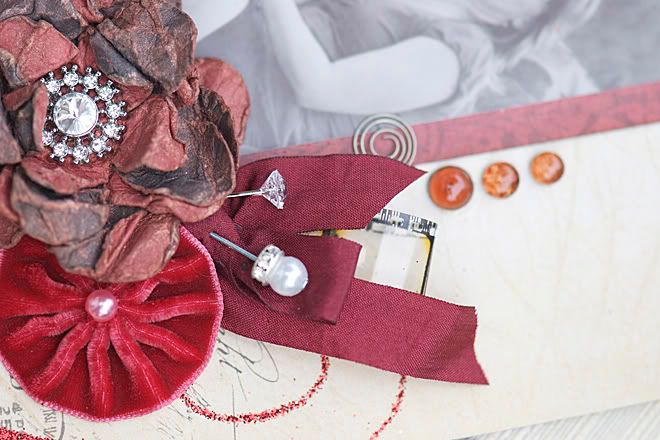 i also shamelessly and gratefully scrap lifted
Jody
and
Pat's
filmstrip ribbon idea. not sure who started it, but they both have projects displayed with it like this. thanks girls!! i love how it looks and can't wait to use it like this on a few more projects!!
a long time company, Sassafrass Lass, has not produced anything new and different until now. their Indie Girl line has the best design ideas from their past lines, but new colours and products. i have ALWAYS loved their decorative name label trim. not plain boring white...but always matches the paper pattern.
and....we got to use some of it in our recent Urban Design Team assignment. woot!woot!
i used A LOT of ink on this layout. so much that my fingers were coated in it. even had to wash my hands several times.
i have finally found the right printer paper i like for photos and started to print my own. after picking up my photo numerous times with inky-fingers....at the very end i got a spot on the crisp white border of my photo. the border that i thought added to the whole layout. the more i rubbed at the spot....the worse it got. small miracle that i had not adhered the photo yet. i got out my Ranger Rock Candy paint and painted over the border. i figured it couldn't get worse. and if it didn't work...i would just reprint.
as "luck" would have it...i added even more ink. on purpose!!
in the end i think it worked to my benefit. Divine inspiration perhaps?!
i can't wait to see what the other girls do. every month it is so amazing to see how unique we each are in our designs. they have always inspired me, and the have not let me down yet!