when we visited the
Calgary Zoo last year
we saw several peacocks strutting around. i recall the same bird walking around the zoo in Kamloops too. both times, their beautiful plumes were closed and trailing behind them.
in Calgary they have a pen where there are more peacocks. perhaps these are more aggressive and they are "locked" in here? or maybe they just prefer to be in an area where they have more space from people? not sure. i was so happy to see a few of the birds with their beautiful feathers splayed apart for viewing.
Bo Bunny came out with a line of papers titled 'Peacock'. after several weeks of it being on the shelves...i remembered this photo! perfect colours.
stunning
lavish
extravagant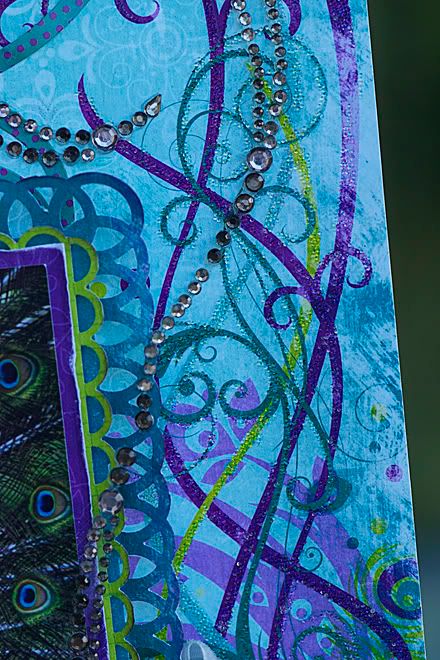 of course i had to add more micro beads!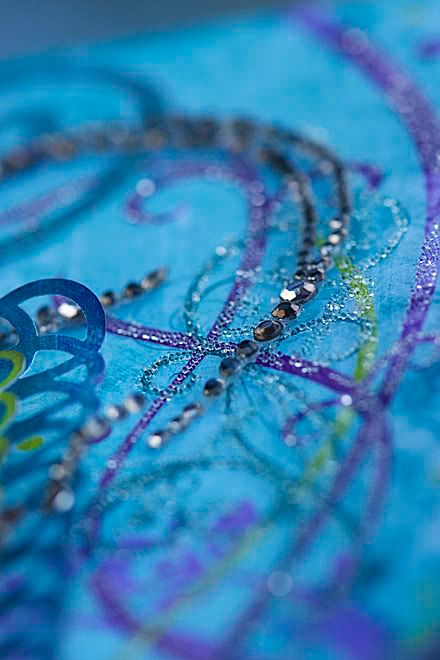 i was in to visit Urban Scrapbook yesterday. they are in the calm before the storm! LOTS of brand new product lines are due to ship soon. this is always exciting when the first lines arrive. everyone has their monthly DT layouts on display. i love to see the new kits and think about how i will use it. but i love it even more to see what the other girls do with it. same products....yet the ideas and techniques are always so unique! just wait until you see the next kit. wow.
i picked up some
Twinkling H2O paints
. i only had a few minutes to play with them on scrap papers last night. their colours are amazing. just think of them as watercolour paints that shimmer. oh yeah! this is not just for scrapbookers!!! there is so much paint in each of the little pots that i think i will even share with my kiddos.
the same company also has some glimmer spray....definitely intense shimmer. even dauber paints!!
i also got to see a sneak of some of the new MyMind'sEye. oh. my. love. love. it is definitely something you have to see in person...looks amazing on their web page....but incredible to touch in person!
i am soooo blessed and lucky to be able to work with these girls. work is more like play. not just with the staff, but with the customers too. how fun to meet the regular customers and get to know them better. exciting to meet brand new customers who are interested in the hobby and are filled with questions.
which reminds me....the store was featured in the last issue of Canadian Scrapbooker. which probably has been on the shelves since May. ooops! i could have taken my own photos....but i'll share the ones
Heather put on her blog back in Ma
y....again, yikes! how could i have missed sharing?! and i'm sure the next issue is due to hit the shelves any day. check and see which of the local girls get their work published in this one.