sometimes when i'm trying a new technique i will do a "test" version of a layout. not using the same papers...just the same type of technique. which is why this layout will look remarkably similar to the last one i posted!
this next class will be awesome. as always the papers will be pre-cut for you. except for the fussy cutting. which isn't that fussy compared to past layouts i've taught. there will be lots of die cuts. and i'll bring my butterfly punch so you can punch out butterflies yourself. i will also bring some of my ranger inks. you will definitely want to try them out on this layout.
but!
part of the class kit will include your personal set of the misting templates.
AND...
a bottle of glimmer mist.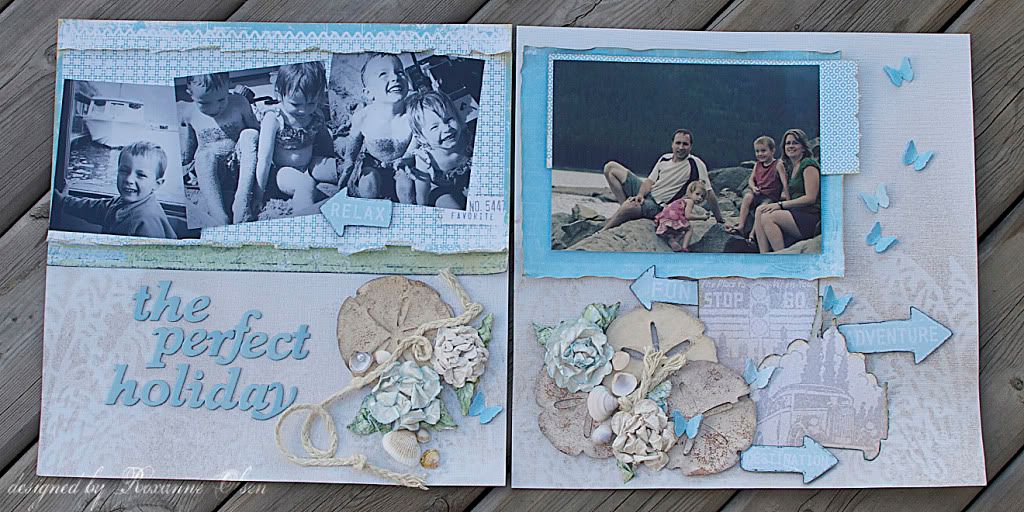 i had to "fake it" for these photos. seeing as we did not take our family to a "real" beach last year.
but i did include photos that took us to water. and the kids had plenty of fun in the sandbox. oh, we can't forget the boat ride!!
hopefully your vacation plans were more beach oriented in mine. or you can always follow my lead and fake it a bit. or save it for when you go on the winter sun holiday in Cancun!! it definitely has me wishing and hoping for a trip like that.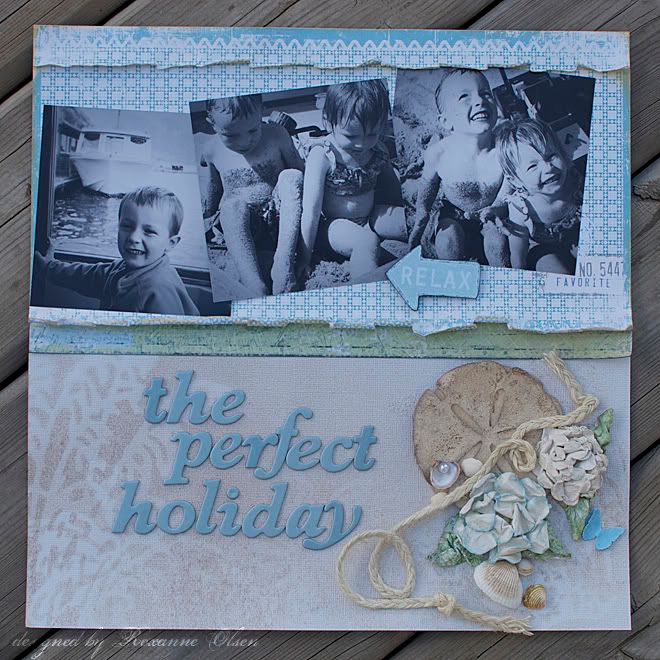 you will learn how to make these flowers. they are as simple as the spiral rolled flowers we've made before. i know you will love it. the paper is shimmery bazzill....and makes the flowers even more amazing.
here are a few more. you will make 4 in total.
even the sand dollars have a cool new technique. my lips are sealed on this one.
yes. that would be MORE microbeads!
the class is not until August 27. you still have time to get those amazing beach photos and enjoy the great summer weather as well. everyone wins!
i have to add that it has been a lot of fun putting these layouts together. trying to think of what kinds of photos the students will be taking and wanting to remember. it is a challenge. i love to hear of what photos everyone has chosen to use. it is also keeps me preoccupied thinking of and searching for new techniques the girls will want to use.
**note: if Friday is not a good day....i also teach a class on the Thursday....depending on the class sizes we can accommodate you on either evening.