is the theme for next month's layout class. (i was going to wait to share the photos next week, but i wanted to have a post on 10-10-10 and have gratitude as the theme.)
last month had leaves and it was a tough one to do. especially since the leaves on the trees were still GREEN and summer had kind of evaded us.
this one was much better. the leaves had started to turn. along with the weather. not exactly pool weather, but no *now either. the layout really made me thankful for the blessings we have been given and the colours are just soooo warm!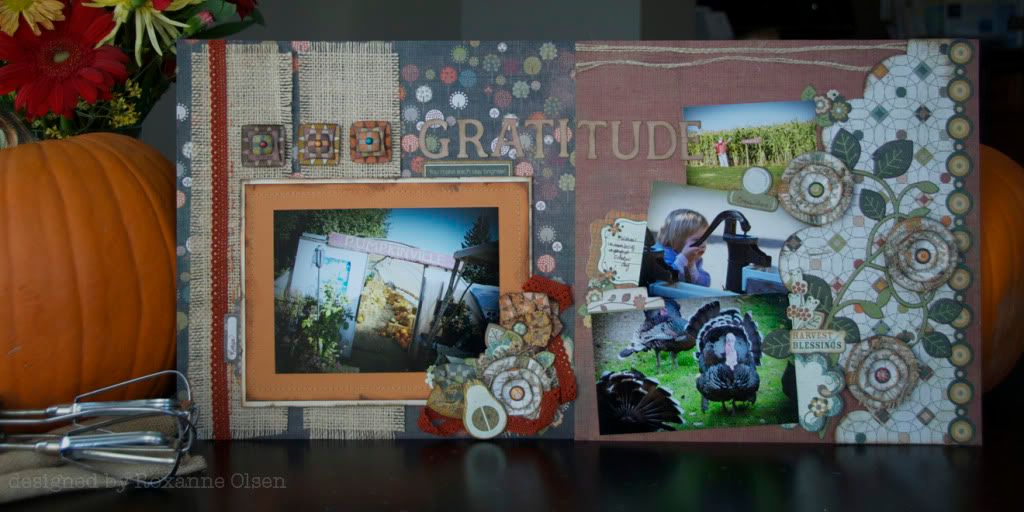 the burlap is my fave.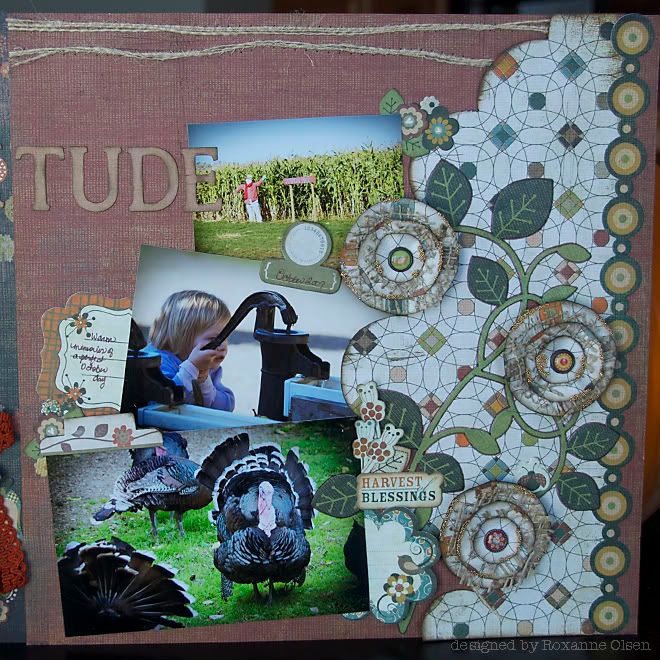 finally got to use the photo of the turkeys!!
oh, Basic Grey, i love you!!
hidden journaling. one of the first techniques i learned to do when i first started. i used them on many of the kids baby books. it helped when i tried to cram one months' worth of photos into one page.
those little squares had me stumped. i really wanted to mimic the weave in the paper...but they were not as good and far from impressive when i tried it. maybe i should have checked out some weaving sites to see if you could actually recreate the pattern in the paper? whatever i was doing was just not working right.
part of our Thanksgiving weekend involved a birthday party (for my husband, my son and my daughter). i also roped the in-laws in for a photography session too. they were cooperative and fun. however i think the grandparents and grandkids stole the show. what else is new?!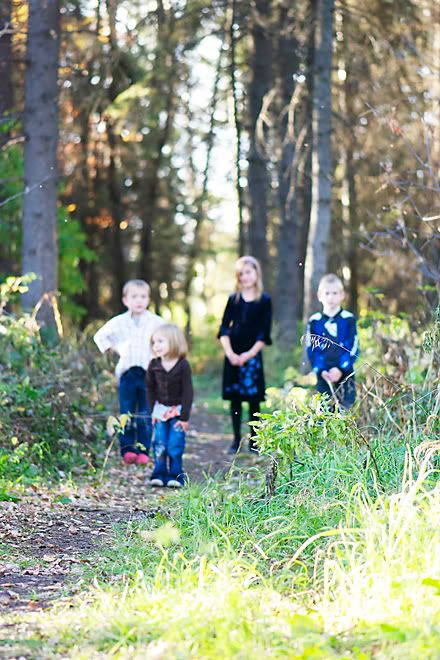 i love the blur on this one. totally a mistake. but one of my favourites of the afternoon. (i should mention that i had MANY favourites from the afternoon!)