the challenge: use 'happy' in your title
i am so thankful that this could have gone many ways for me! so many things make me happy. but Kristian and i had just come back from our weekend alone in Jasper. we had this photo. the colours in the kit could not have worked more perfectly.
sometimes i will google 'happy quotes' or 'happy poems'. or even just phrases i thought up.
this was a tough one to title. because seriously, we were ECSTATIC to have a weekend with just the 2 of us!
i thought later about adding one of our wedding photos and making the title: Still HAPPY 15 years later...
i have confessed my laziness before. i am now thinking that maybe what i call laziness is actually good time management!!
i already printed the 5x7 from Jasper....and the 4x6 wedding photo was from our keepsake album. together they didn't leave much room for paper. let alone a long title. sigh.
(the wedding photo is still on my scrap desk and i think i will still do a layout using it.)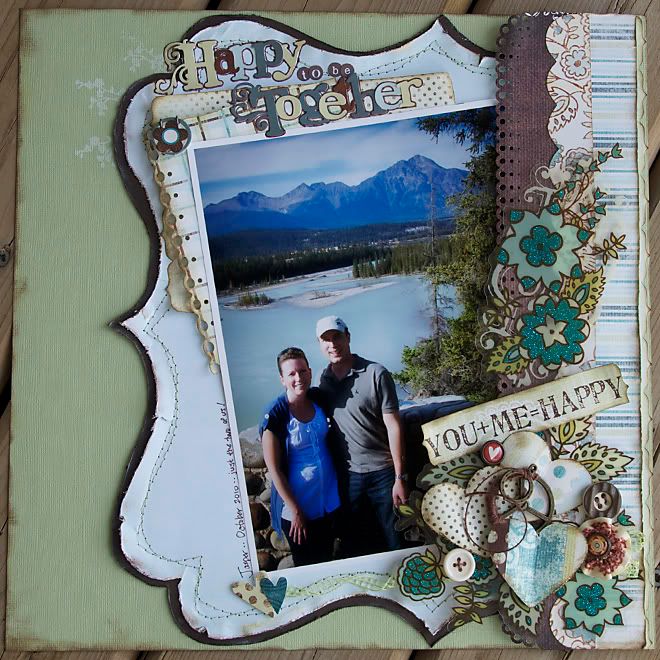 the 'die cut' is actually NOT a die cut. i traced a die cut. twice. then cut them out by hand. i purposely cut the brown one larger as a frame. to disguise my totally imperfect enlargement i distressed and inked the edges. the bad sewing job was on purpose too. i admire people who can sew hearts and circles on their paper with their sewing machine. seriously a talent.
a very good buy is the patterned paper sheets that are done in 'stripes'. there is a section of the paper that has a sample from nearly all the patterned papers in the collection. often the designers will add phrases that are perfect for journaling or titles too. Fancy Pants, Cosmo Cricket and Echo Park Paper all do this well. We Are Memory Keepers has a 6x6 version. another use is for cards or mini albums.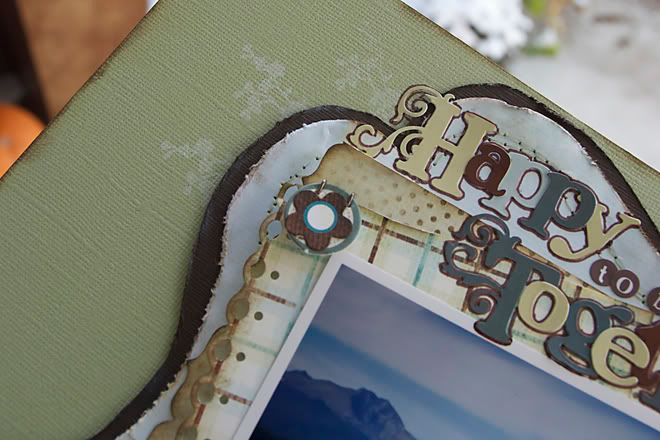 i got to work a Saturday at Urban. so fun! and so busy that day!! it was good that a few customers had questions about stamps, because it brought me over to check out the new ones. i instantly fell in love with a new Tattered Angels set. (
Rockin' Renaissance Tattered Textures
) they are kind of tiny...but totally allow you to create your own design to size.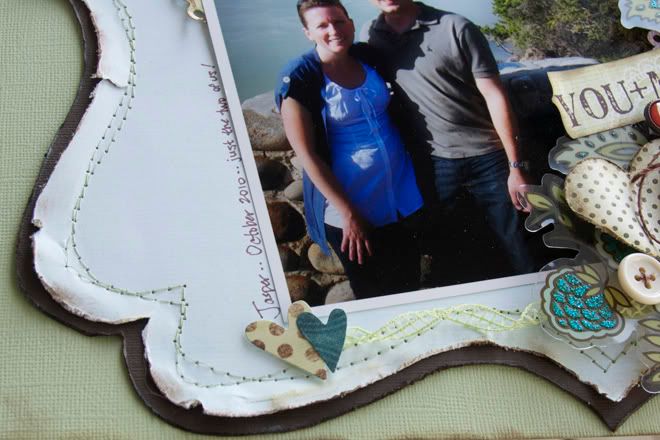 just in case you did not get a close enough look of my imperfections. don't hate me because i'm not perfect. ha!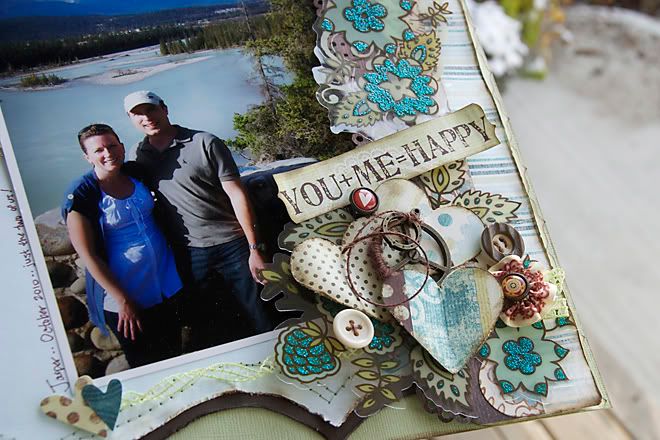 do you know how strong the urge was to make a flower? okay there is one. that ribbon didn't like me! i wanted to make it all ruffly and sweep it across the page. it had a different idea.
i did discover the green mesh ribbon had a few tricks to it. if you stretch it out and twist...oh, so cool! i had intended to use it like that on the layout. then forgot. when i did remember, it just didn't work anymore.
i can't wait to see what the other girls come up with!! it is always amazing how we start out with the same stuff. then we have our own photos and our own ideas....so fun.
speaking of
Urban Scrapbook
...we are doing the BIG MOVE this weekend. i have a class tonight. the last class in the old location. next Monday the store will be opening in the new location - just around the corner. mark November 6 on your calendar. there is the big celebration of the new location. seriously. not to be missed. trust me.