getting back to routine has been a tough one! if i could sum up the month of April....it would be 2 events....holiday and recovering from the holiday. not really a bad theme.
we have all found it tough to get ourselves back into a routine again. i think we may have figured it out after this last long weekend. the weather was absolutely incredible and lots of time was spent outdoors. it was just what we all needed. i loved seeing the kids so happy and enjoying the seemingly endless days with their friends. even if it meant having the entire neighbourhood in our backyard. or so it seemed!
i have a few projects keeping me busy. the first on my list was the design team layout for Urban Scrapbook. i was over the top excited with the choices in the kit. Crate Paper really hit the jackpot with this boy line. it incorporated every boy playtime toy or game. okay, not ALL of them. but the popular ones! they have been a favourite company for awhile now. always great stuff, but their latest products are so amazing.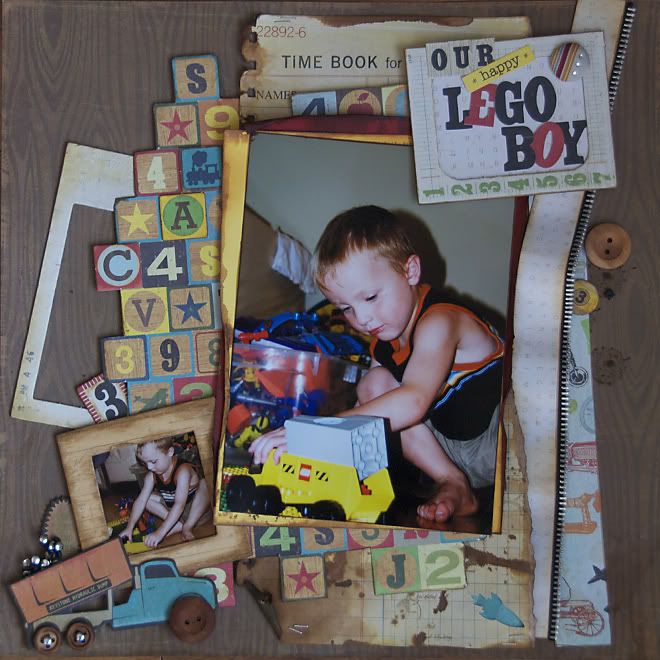 the challenge was to use Distress Stain. seriously one of my most used products these days. i can count on one hand the items on this layout that DID NOT get any stain on them. ha! i edged all the papers and chipboard elements. even my photo. yeah, i know. wouldn't want anything to get missed!!
one of my most favourite uses of the stain is to use it as a watercolour paint. or to add water and let the ink run. or move it myself with my heat tool.
i just realized that i should have rotated this photo. next time! i didn't do a solid colour of stain on this wood frame, but added some water to get a bleeding look. once it was thoroughly dry, i stamped on it.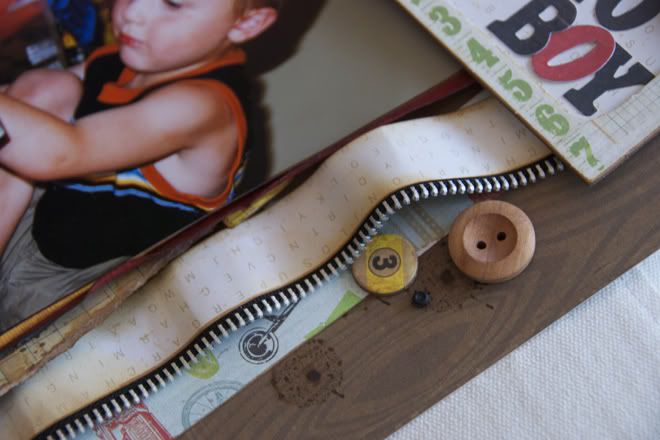 then i added some "splats!" with my dauber top.
i hadn't tried working with the new Maya Road zipper trims yet. it was a lot of fun playing around with them. i remember using zippers was trendy for a short time when i first got serious about scrapbooking. apparently they were ahead of their time....zipper flowers and trims are on lots of clothing now too. no big surprise that the scrapbook world snapped up the trend once again.
okay, off to finish the next project. soooo excited to teach my April layout this week too. i am so nervous....i hope the girls like the distress stains as much as i do!