our house is very excited to celebrate another CANADA day!
get out the flag tattoos.
Canada flags.
sing our anthem a few times.
celebrate the greatness of our country.
we are going to have BBQ today. i'm bringing this dessert....
i made this for our school staff appreciation. so easy. yummy. and fun for the kids!
then hopefully we will be able to catch some of these....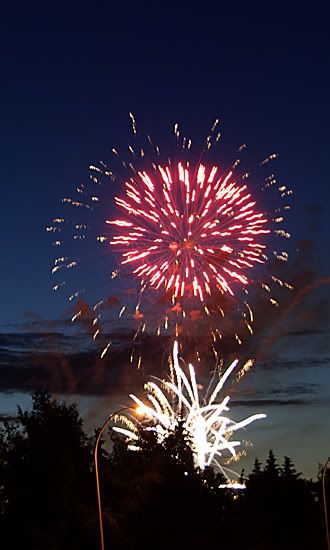 i took this photo last year.
Aidan and i enjoyed taking photos of the fireworks. one of our favourites for this holiday!
enjoy.
and stay safe!