except for the cold temperatures we are having this year! those i'm trying to forget.
we tend to have our coldest temperatures in January. i am hoping that they won't dip down much farther.
these days we spend most of our time indoors. the sun rises as we walk to school. then it sets an hour after school is over. the kids barely have time to get a snack, homework, piano practice and any other work finished before then on most days. one of them turns on the lights on our Christmas tree before breakfast. some days they don't get turned off until lunchtime! it is so cloudy and the light is so dismal. not typical of our Alberta skies. i'm thankful for the cheery lights and decorations.
i do want to remember a few snapshots of the year. the next page was designed to be the final page in my album. a collection of special memories.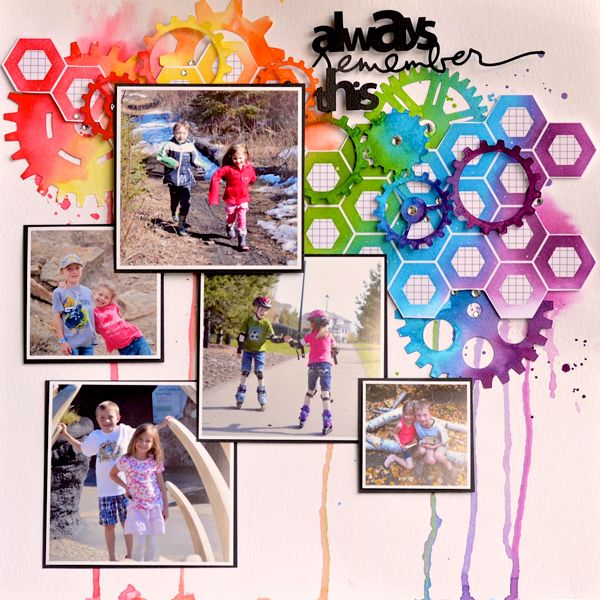 life is just that, isn't it? a few snapshots of big or little events that we keep in our memories.
i wanted to challenge myself to add colour to only white paper. i could have kept it blue....but i wanted to see what else i could do. not a a single flower either!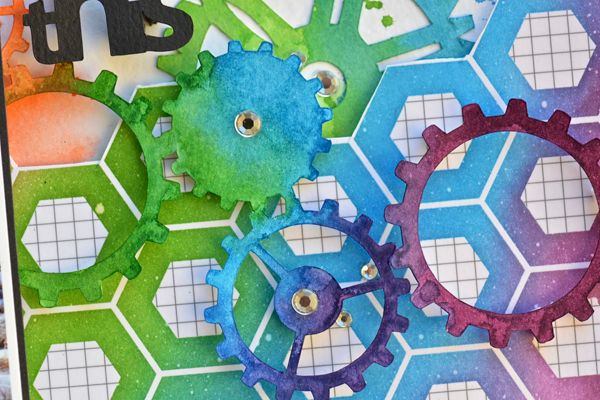 the hexagon paper is from the
Heidi Swapp Colour Magic
paper pack. it is a heavier weight paper than regular cardstock and holds up to mist very well. but it also has a smooth surface and takes dry ink very nicely. the gears were cut from regular white cardstock.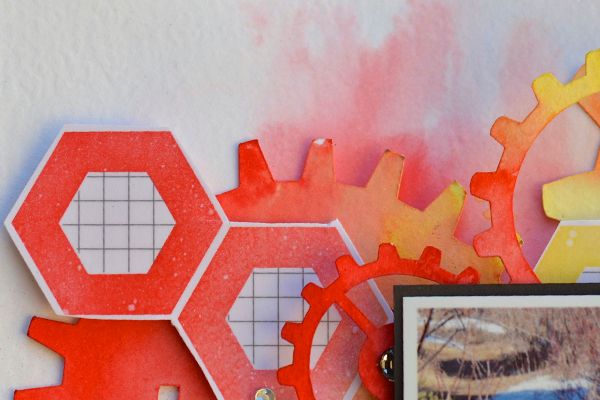 i used the brightest inks i own from the Tim Holtz Ranger Distress line. most of them were from the seasonal lines. they have a brighter finish than the other inks he designed.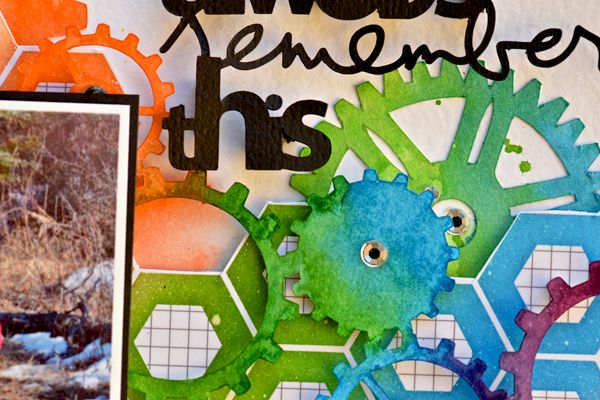 of course the black and white really pop against the bright colours.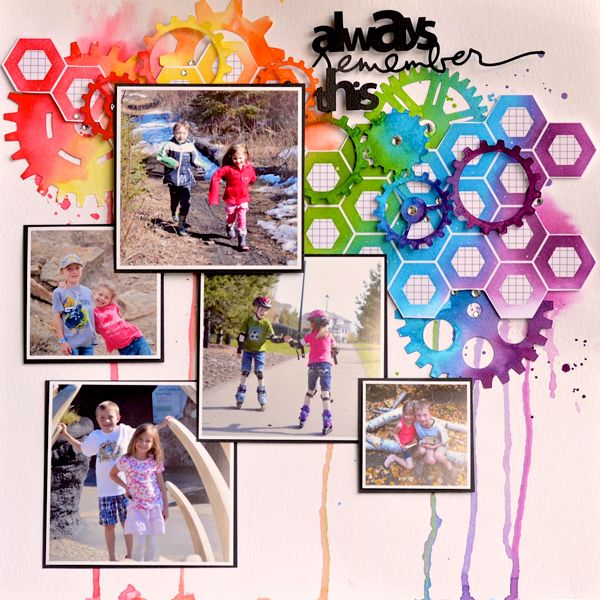 i had thought about using black and white photos. however the colourful background also works very well with my colourful photos. i was pleased with how it turned out in the end.
as i worked on this page i was reminded of the fun i had when i took a watercolour painting class years ago. i find it so peaceful playing with the ink as it finds a path along the wet surface of the paper. i also love how the colours blend together to create various tones of the new colour.