i thought i would share another layout that i'm teaching in the new year.
we are creating two single page layouts. this is one of those.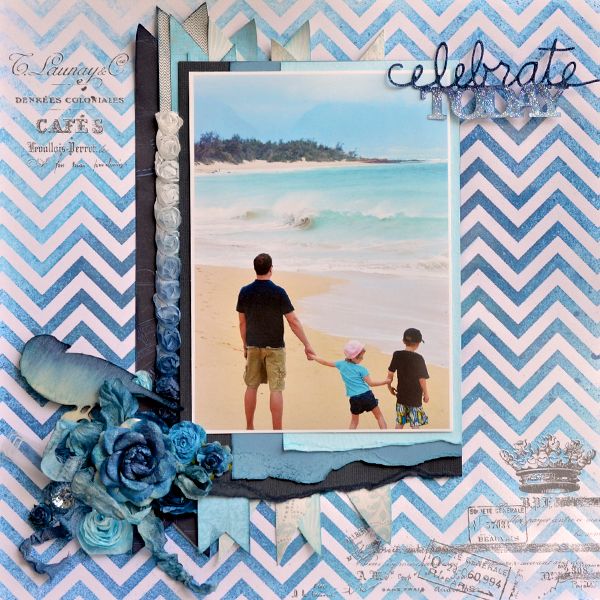 the main technique involves using various tones of blue. i used paper, white flowers, ink pads, spray ink and glitter to achieve this. i was really nervous getting started. once the mess began and the jitters left, i felt more comfortable and enjoyed the finishing part.
the title turned out better than i had hoped. the power of glitter and ink!
i love that this cluster of flowers looks much more complicated than it was to actually create.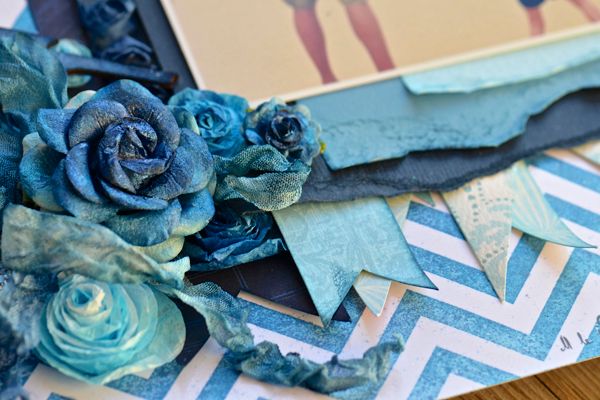 the plan for the 2013 Year In Review class is to create an entire album of monochromatic pages, similar to the one above. each month we will complete a double page layout in a particular colour.
it will be a challenge. but it will be a fun challenge! i really enjoyed creating this layout and look forward to trying other techniques along with the colour scheme.
in other news, i am a bit shocked that it is already a week into December. i had all these ideas for Christmas cards....but now i'm wondering if i will actually get a chance to make them! today i spent most of the day putting together a little chipboard house. at the rate i'm going my cards will be ready by the end of January!! i have finished my Christmas shopping, and that is unusual for me to be done so early. the tree and house are mostly decorated as well. another record. at least not all is undone! fortunately life slows down a bit in the next few weeks and i should have some extra time to catch up.
thanks for stopping by!