last year i created a photo calendar set. i was quite happy with the end results and decided to make extra copy for Christmas gifts.
here is the set from 2012: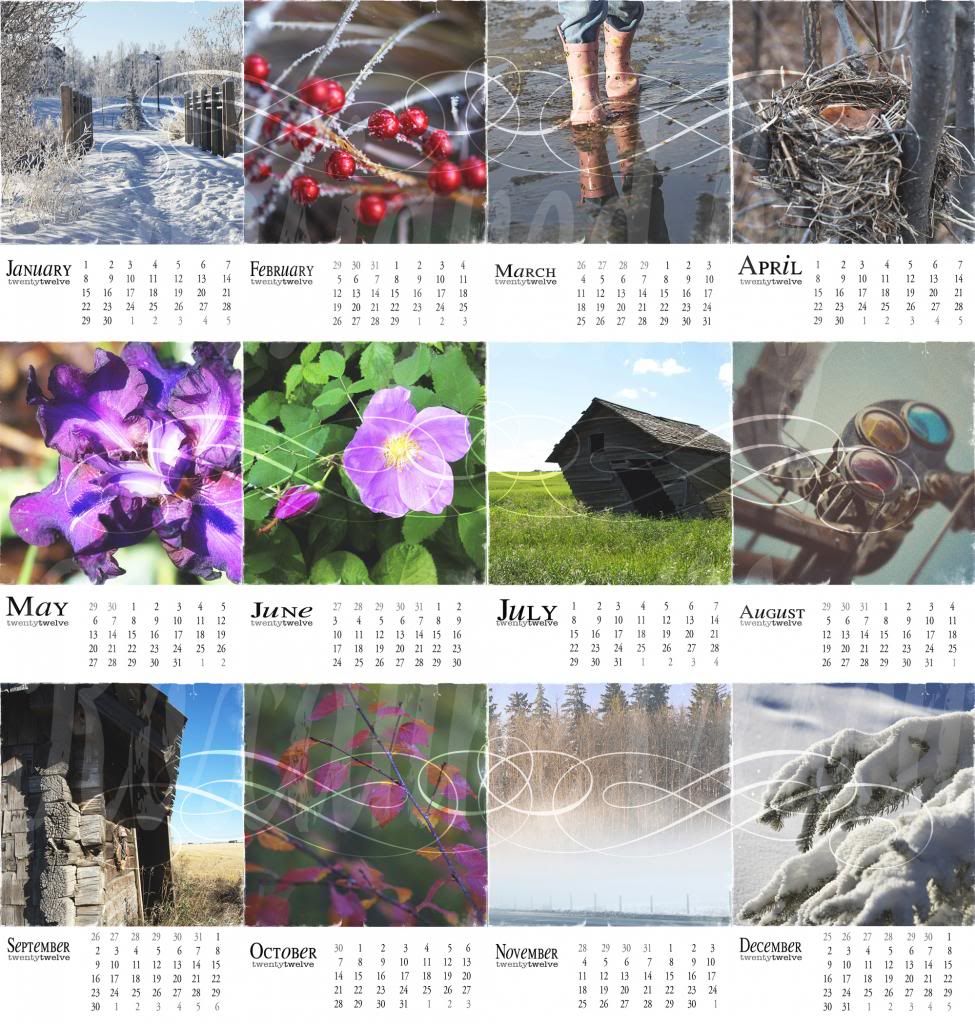 here is my 2013 version: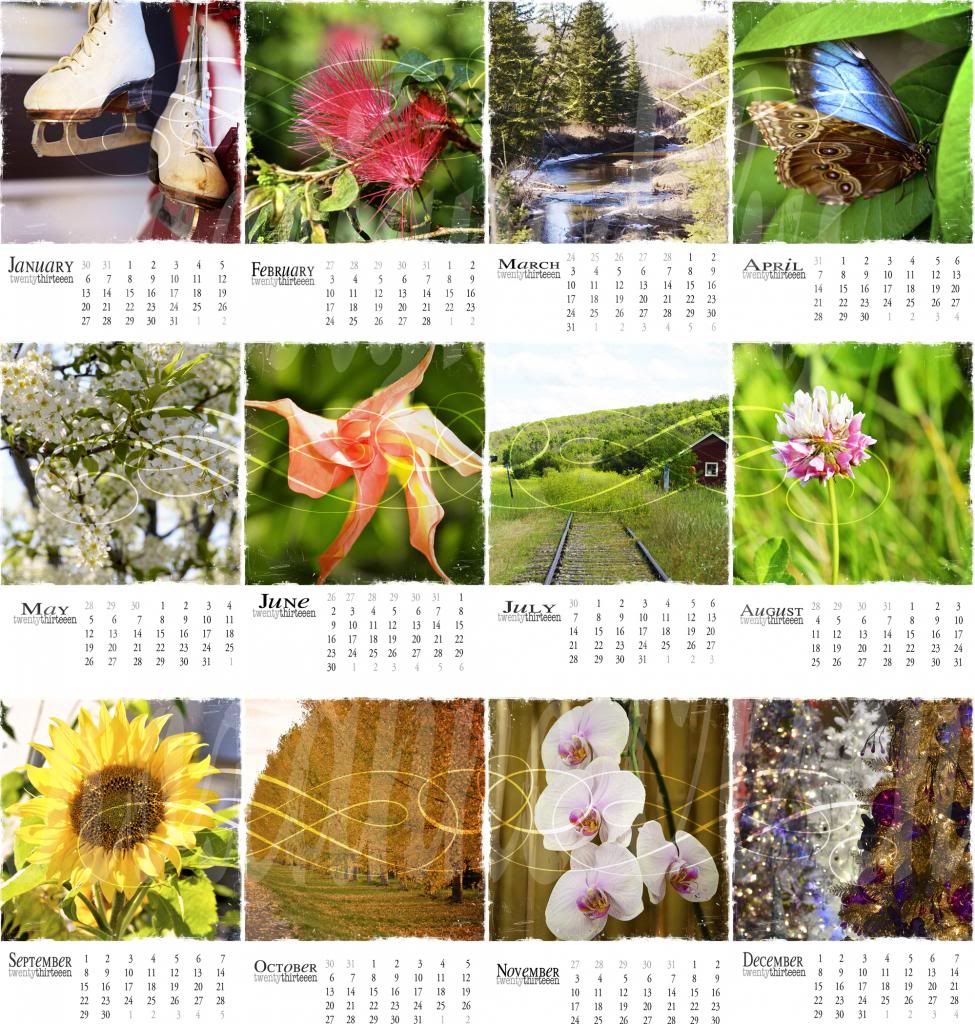 again i gave some away as Christmas gifts. i printed about double the number of copies and plan to make a few more.
each month was printed as a 5 x 7 inch photo.
Costco has the cheapest prints....but the colours and paper quality is really not that great. i made a copy at London Drugs and the differences were obvious. i'll still print photos at Costco, but the extra cost was definitely worth it in this instance. i also tested a few prints on my Epson, using watercolour paper. the end result was really neat! you want something sturdy and paper that will bring out the vibrant colours in the photos.
to display the calendar you could hang all 12 pages on a wall - they would fit in frames or adhered directly to the wall. one of the recipients did this and it looked really lovely like that. i've also seen some displayed with just 3 months at a time.
you could clip them all together with a cute binder clip and hang them that way. or use a little easel frame too.
i have the present month displayed on a corner of my fridge....i was thinking of a new place for it this year...but after looking at that empty corner numerous times to check the date i realized that it might be the best spot!
i love that once the month is done i can cut off the calendar portion and have photos that will fit into a square frame.
this is what the first month looks like on its' own:
i'm working on getting my template to the stage where it can be shared. i'm still researching for the best site for me to do this...taking time as i fit this in when i have some free time. hopefully soon!
note: of course the watermarks were not included in my gifts! i spent a great deal of time putting the calendars. if you would like a copy of the files, please comment and i will be sure to notify you when they are available.