the first day went very well. it was adorable hearing them ooh and ahhh over the post-it note cover! i was simply relieved that they enjoyed making it and everyone was successful.
today's project is one that i have done many times, with people of all ages. it is a bit of a challenge. but it is really not too hard and i think these kids are up for the technique.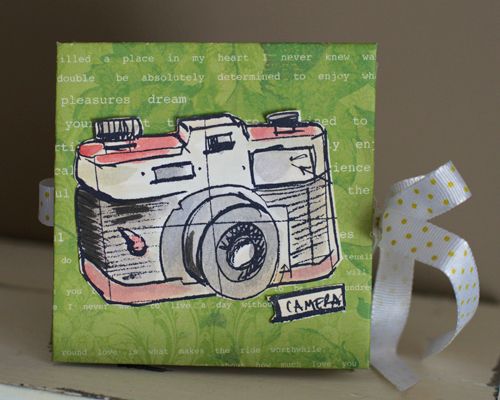 this is the finished product.
so simple for me! i almost had to sit on one of my hands so that i wouldn't add more details to the cover. i kept repeating "keep it simple".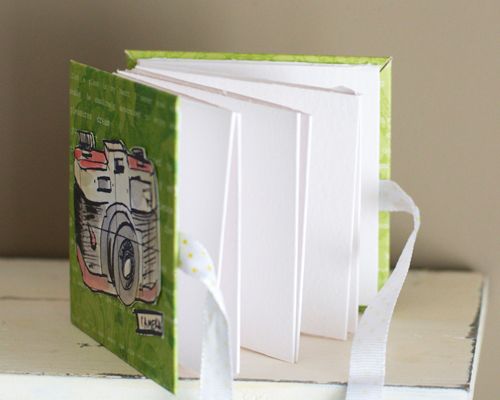 the inside pages are actually one entire sheet of 12x12 paper. every sheet has been pre-scored and pre-cut where needed. all the kids need to do is accordion fold.
they will get another lesson in taking junky looking cardboard - like from a cereal box - and making it look awesome, super fast.
every good little book needs to be kept closed somehow. the easiest is to use ribbon. but yarn or gift wrap ribbon will work well if you are under 14 years old!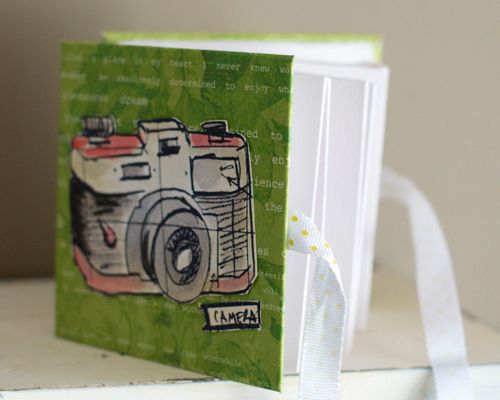 i have a selection of stamps that can be stamped on to white cardstock and then coloured. the paper squares are little blank canvases for them.
all in all, i think this is a good intro to book making. using paper. making scraps work.
but....i am a bit nervous too.