Aidan's class had two teachers that taught as a team this year. he had double the work when it came to his writing.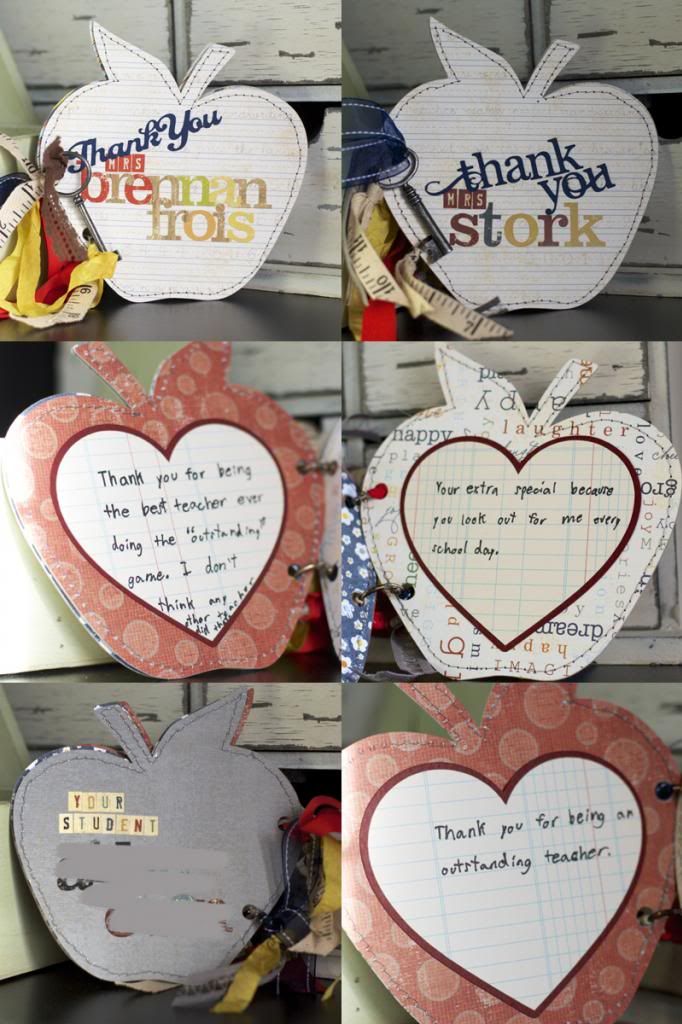 apparently their were tears from his teachers when they opened his gift. and Aidan's reaction? a big grin, from ear to ear!!
it was a tough end to the year. a few of the teachers will likely not be returning to a classroom at our school.
we have some challenging years ahead in education in Alberta. next year there will be an increase in the number of students entering the school system, but fewer teachers to teach them. which means the class sizes will be larger. my timing to return to the classroom cannot be worse! i'm fortunate that neither of my kids are totally struggling in school right now. they won't be at risk of missing needed help. but there is no doubt that they will miss the attention from their classroom teacher that every child deserves. i really hope and pray that those in charge of the funding for education in Alberta will find the missing money and make some important changes. for the sake of our children. and for the sake of keeping our talented teachers in the classrooms.