we are in month six.
so far we have our
red
,
green
,
yellow
,
purple
and
blue
designs.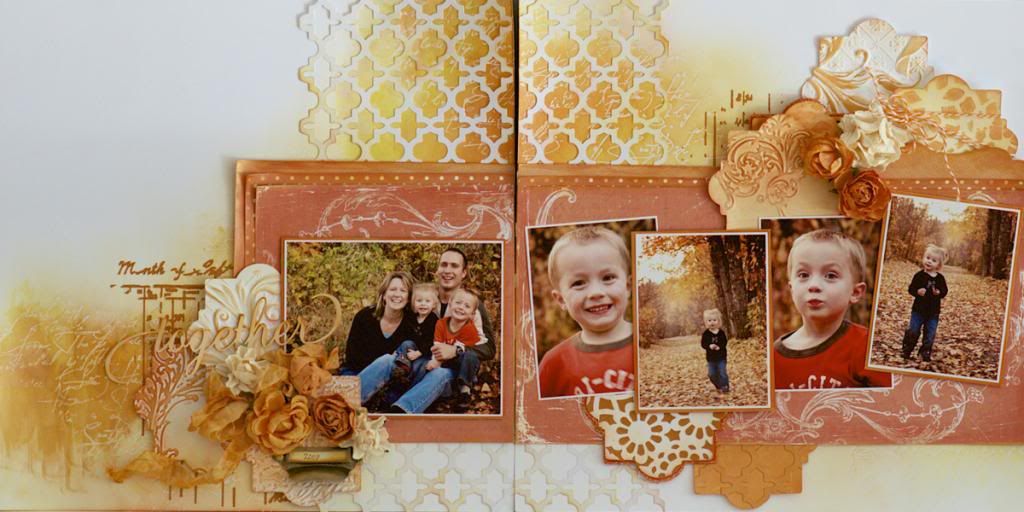 there are lots of techniques and products on these pages. this was a fun page to create. i played around with so many different products and ways to use them....by the time i was finished i had too many surfaces to use on one layout! i LOVE when that happens!! although it was super hard to choose my favourites.
i hope the weather here cooperates and we get some lovely fall colours. the yellows, oranges and light greens around Alberta in September and October are gorgeous against the oranges in the papers.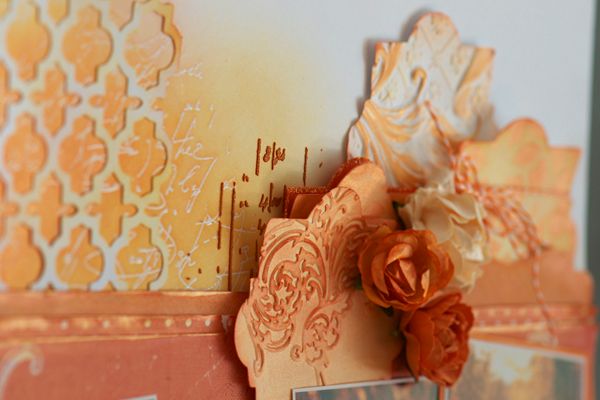 lots of textures!
just my luck that Kaisercraft started selling packaged flowers grouped into colour families. i was totally fortunate that the orange they used match the other orange products perfectly too. no alterations necessary this time.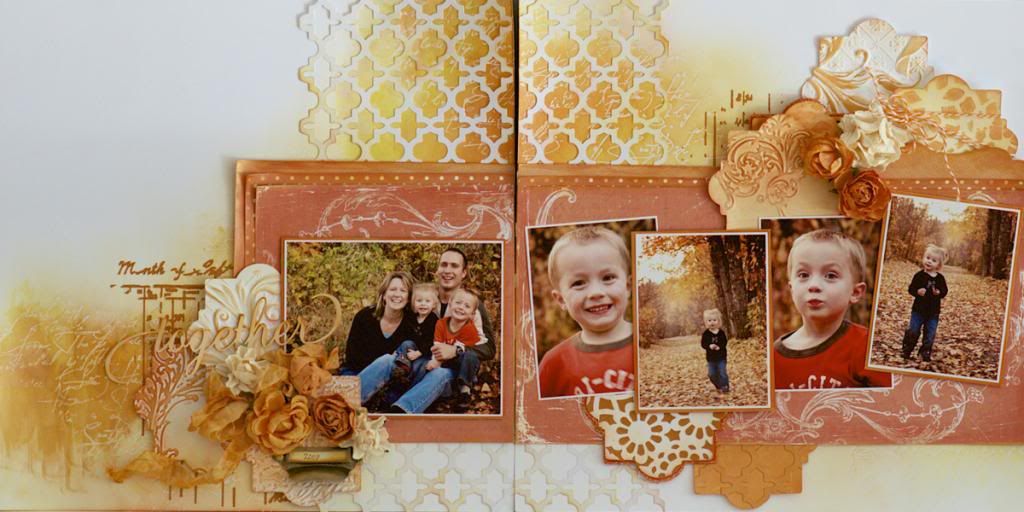 my class dates are:
Thursday, September 26 from 6:00 to 9:00 pm
and
Saturday, September 28 from 10:00 am to 1:00 pm
contact
Urban Scrapbook
to book your spot.
i'm looking forward to catching up with my regular students and hearing how their summer has been.
**Thursday Students: you can note on your calendars a change for the Thursday class in October. our regular class date falls on the same night as Halloween. Boo! to that!! our alternate date will be October 24.