as too much of a good thing!!
this has been an amazing week for me, in the creative world. 4 years ago, my friends Stacey and Allison, told me to start submitting my work. when i make a comment to Kristian about winning something he asks me if it was because of random luck or if it was because of something i created.
if they hadn't encouraged me and sounded so convincing, i would still be creating my stuff in my basement. without a blog. without stepping out of my comfort zone. rejection is pretty hard on me.
so here i am. stepping out of that comfort zone has had it's own set of bruises, but the journey has been worth it. for me. i have learned a lot about myself along the way. which is so odd! most of my projects has been centred on my kids and our family. God does work in wondrous ways.
like
this post
in August.
the winter issue of
Canadian Scrapbooker
has now arrived on store shelves and mailboxes. when i showed the layouts to Aidan and Kiara, they were thrilled.
"look Mommy!! our pictures are in the magazine!!"
cute!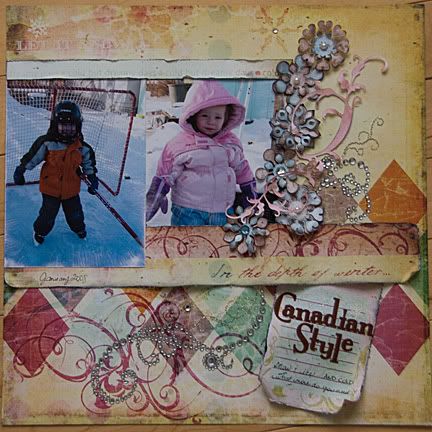 this one is on page 18.
the patterned paper is by FancyPants. and perfect for those photos.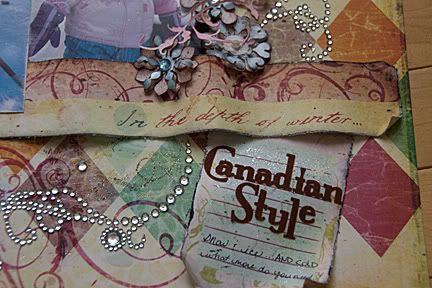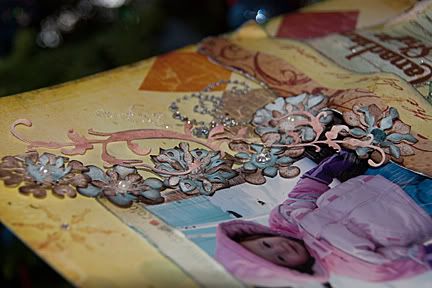 those "snowflakes" are actually flowers i cut out of white paper from the cricut Kristian bought me for Christmas last year. (i think he was happy his gift had some awesome results!!)
(
you can read more details here
.)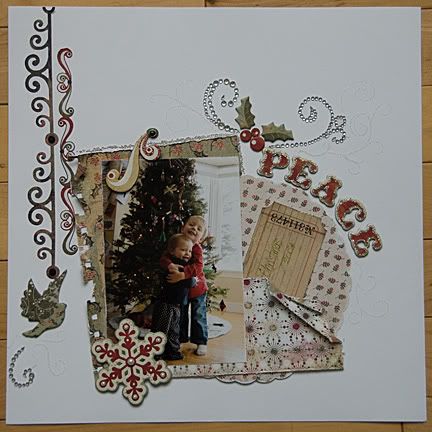 this one is on page 113.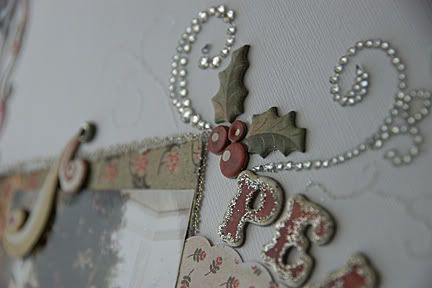 (here are the
details
about this page. everything is BasicGrey Wassail, except the TimHoltz tag, Prima bling and Doodlebug glitter)
when i made these pages, i was just having fun. experimenting. i love that. no pressure to do it perfectly. not a clue that i would submit them to a magazine 6 months later. or even the thought that they would be selected for publication. a very needed reminder to enjoy the process. truly.
there is still one goal left to be fulfilled for this year. i had hoped to be selected as a designer for a kit club or manufacturer. one day that ship will come in too. if it is meant to be!
i read a good quote on
Donna Downeys' blog
:
"You are right where you should be."
God has great plans for each of us. and His timing is always the best. always.